Greece may get financial boost from EU refugee crisis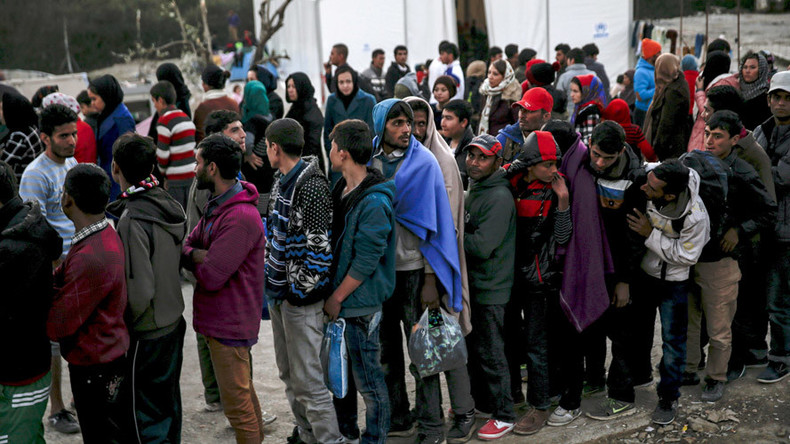 The refugee crisis may turn out to be an unlikely source of revenue for cash-strapped Greece. The country is receiving hundreds of millions of euro in extra EU funding to cope with the massive influx of migrants.
The European Commission said it has approved almost €200 million in funding for projects related to the refugee crisis in Greece this year. The emergency funding is part of the €700 million announced by the Commission in March for helping refugees over a three-year period.
The funds will not be available immediately, but if agreed by the EU member states and the European Parliament, €300 million will be allocated this year. Two installments of €200 million are to follow in 2017 and 2018.
"To support the Greek authorities as well as international organizations and non-governmental organizations (NGOs) operating in Greece in managing the refugee and humanitarian crisis, the Commission has awarded over €352 million in emergency assistance since the beginning of 2015," the European Commission's report said.
Thousands of staff, from social workers to engineers (both from international and NGOs) as well as local contractors have been deployed to support Greece which is hosting more than 60,000 refugees.
According to the United Nations High Commissioner for Refugees, Greece saw around 166,700 migrants arriving by sea in 2016 and over 856,000 last year. They crossed the Mediterranean fleeing Syria and other troubled Middle East and North African countries.
EU refugee funding may lead to an increase in Greece's annual GDP ranging from neutral to plus 0.3 percent, according to a government study.
The Commission forecasts an economic contraction of 0.3 percent in 2016 while the boost from aid spending and associated demand could make the difference between contraction and breaking even.
Some analysts, however, say the refugee crisis may have a negative impact on the country which has been struggling through a financial crisis since late 2009 and was almost forced out of the single currency bloc.
"Concerns about the capacity of the Greek economy to accommodate the burden of refugees are likely to prove overstated," a Brussels-based senior researcher at the European Trade Union Institute, Sotiria Theodoropoulou told Bloomberg.
"Insofar as the EU and other international organizations' funds are secured to cover the costs of hosting refugees, the additional costs of public service provision can be covered and in fact, new staff can be recruited, thus providing a small boost in the Greek economy," she added.
You can share this story on social media: