Germany wants Greece to deal with all refugees landing on its shores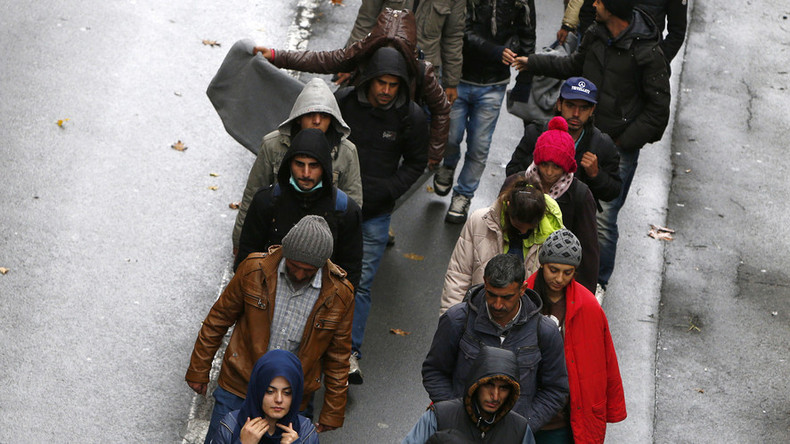 Greece has been provided with enough "financial and other support" to be able to properly take care of both new incoming crowds of migrants and those who already crossed into other EU states, believes German Interior Minister.
"I would like the Dublin convention to be applied again," Thomas de Maiziere, Germany's interior minister, told Greece's Kathimerini newspaper, referring to an agreement which would allow Berlin to send asylum seekers back to Greece if it was the first European country that they reached.
According to de Maiziere, the issue is to be discussed during a meeting of European Union interior ministers later this month.
The Dublin regulation, which came into force in 1997, states that the responsibility for processing asylum seekers lies with the country they first reached in Europe. According to the agreement, they should be returned to the country of arrival even if they reached a different state on the continent.
However, this clause was suspended for Greece back in 2011 due to a crippled asylum seeking process and the mistreatment of migrants and refugees.
"The EU has since provided financial and other support for Greek efforts, and given a lot of money to improve these conditions," de Maiziere said.
"That is why I would like to see the Dublin Convention implemented again," he reiterated.
The minister already spoke about the reinstatement of the Dublin regulation in August, stressing that "criticism of the convention not being applied keeps increasing in Germany."
His statements provoked an angry reaction in Athens, which said that it was already dealing with more than 60,000 refugees, who crossed the Mediterranean Sea fleeing from Syria and other troubled Middle-Eastern and North African states.
Thousands of people on their way to Germany and other Northern European countries were blocked on Greek territory after the Balkan states closed their borders to migrants.
Back then, De Maiziere said that was aware of Greek hardships, but stressed that it "doesn't annul the need to reinstate the Dublin rules."
The minister confirmed Berlin's commitment to taking its share of asylum seekers, who arrived in Greece and Italy in 2015 and at the beginning of this year, but said that "Germany is ready to welcome up to 500 people per month."
In September, the European Commission also urged Athens to implement the Dublin regulation.
According to revised statistics, 890,000 asylum seekers arrived in Germany last year, while previous estimations put the number at 1.1 million.
Greece, meanwhile, saw around 166,700 migrants arriving by sea in 2016 and over 856,000 last year, the United Nations High Commissioner for Refugees said.