Turkish Stream pipeline agreement expected Monday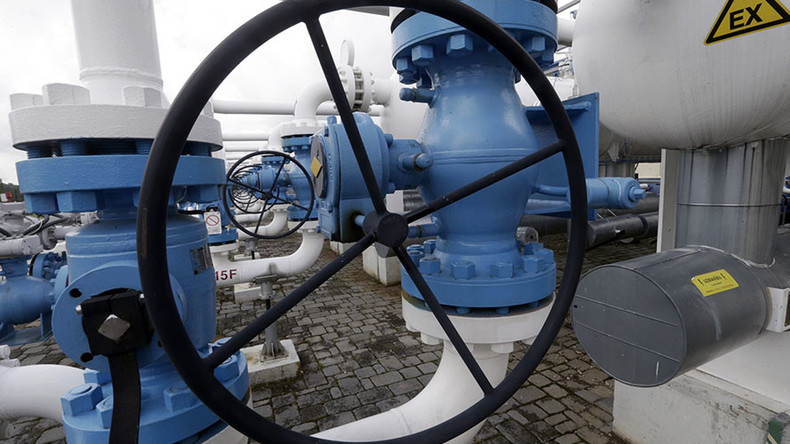 Russia and Turkey could sign an intergovernmental agreement on the Turkish Stream gas pipeline as soon as Monday, according to Russian Energy Minister Aleksandr Novak.
Read more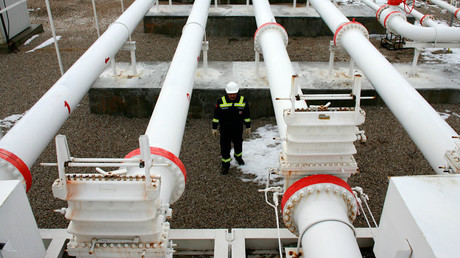 The pipeline project is among topics to be discussed during Russian President Vladimir Putin's meeting with Turkish President Recep Tayyip Erdogan at the World Energy Congress in Istanbul.
On Monday, both leaders said they supported the pipeline construction.
"We have been providing energy for the EU for the past 50 years," Putin said in his speech. "We are now working on a second project. We are discussing Turkish Stream with President Erdogan and our other partners and we want to bring this about."
Erdogan said, "We look positively at the Turkish Stream project. Our efforts are continuing."
The Turkish Stream pipeline is expected to have two lines, and Novak says the talks are about constructing the first line which will provide gas for Turkish consumers.
"The document is nearly ready, but some details remain. We hope that it will be signed within the framework of the World Energy Congress," Novak told reporters.
Turkish Prime Minister Binali Yildirim explained to the Sputnik news agency the pipeline will ensure energy security for the region and will benefit Europeans.
The Turkish Stream project was created as an alternative to the abandoned South Stream project to Europe two years ago. Russia's Gazprom and Turkey's Botas signed a memorandum of understanding to construct a pipeline at that time.
READ MORE: Gazprom ready to restart Turkish Stream dialogue after Erdogan apology
The 1,100-kilometer Turkish Stream pipeline will transport natural gas from Russia's Black Sea coast to Turkey, before continuing on to Greece. The pipeline could handle up to 32 billion cubic meters per year, from which Turkey would take 15.75 billion cubic meters; the rest will be sent on to Europe.
The construction was expected to be finished by 2019, but Moscow suspended the project in November last year after Turkey shot down a Russian jet in Syria. It was revived after Turkey apologized for the incident this August.