Turkey may face gas shortages if Russian pipeline not built 'immediately'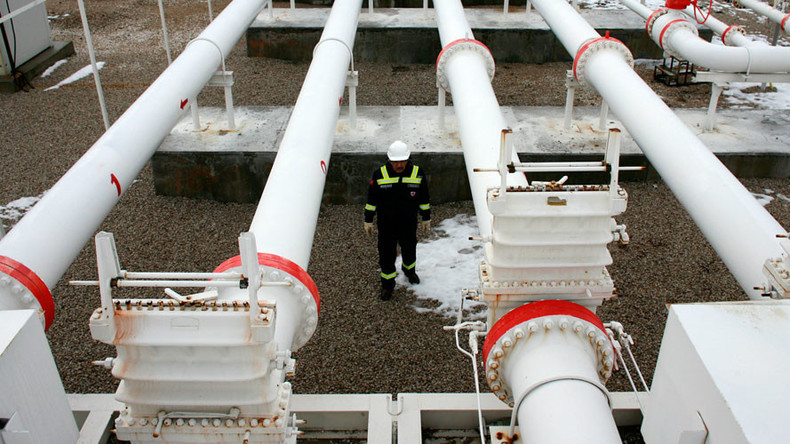 Ankara should implement Gazprom's Turkish Stream pipeline as soon as possible, or face problems with natural gas supplies after 2019, according to Ali Şen, chairman of Bosphorus Gaz, a major importer from Russia.
Şen is warning that the Russia-Ukraine gas transit contract expires in 2019 and may not be renewed. Turkey gets 14 billion cubic meters of gas per year through the route.
"The Turkish Stream project must accelerate. According to the existing contract, gas flowing into Turkey through the Western Line [through Ukraine] will be cut on January 1, 2019. We will have gas shortages if we don't start working on alternatives now. We don't have any more patience for more delays," Şen said in an interview with Anadolu Agency.
The Turkish Stream pipeline is intended to deliver gas from the Russian Black Sea coast to Turkey and on to Greece. The project was shelved in 2015 after Turkey shot down a Russian warplane in Syria, but the recent rapprochement between Moscow and Ankara has given the pipeline new life. The capacity is 32 billion cubic meters (bcm), of which Turkey would take about 14 bcm, with the rest going to Europe.
Russia is Turkey's biggest natural gas supplier, selling 28-30 bcm annually for about $6.5 billion. Bosphorus Gaz buys about 3 bcm from Russia.
Besides the route through Ukraine, Turkey pumps up to 16 bcm of Russian gas through Blue Stream, another Black Sea pipeline. If the Russia-Ukraine gas transit contract is not extended, the Turkish Stream pipeline not built, and there are technical issues with Blue Stream, Turkey will face a gas shortage.
"In the Blue Stream project, pipes sometimes run for more than 2,000 meters under the Black Sea. It would also be a serious problem for gas supply if there was a technical issue. This is another reason why we should start working on Turkish Stream right away," Şen said.