Gazprom ready to restart Turkish Stream dialogue after Erdogan apology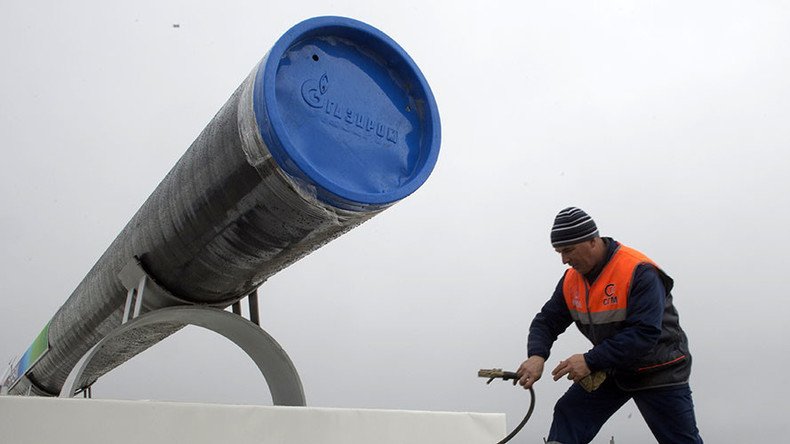 Gazprom is ready to resume talks with Ankara on the construction of the Turkish Stream gas pipeline after Russia received an apology for the downing of its warplane from Turkish President Recep Tayyip Erdogan, the company's spokesperson said.
The Russian gas giant is "open for dialogue" on the Turkish Stream project, which would run along the bottom of the Black Sea, Gazprom spokesperson Sergey Kupriyanov told Interfax on Monday.
In 2014, Gazprom and Turkey's Botas signed a memorandum of understanding for the construction of Turkish Stream.
The 1,100km pipeline was planned to have four lines and an annual capacity of up to 63 billion cubic meters (bcm) of gas.
According to the agreement, about 16 bcm was supposed to be supplied to Turkey while the remaining 47 bcm was to go to a hub on the Greek-Turkish border to be transported onwards to Europe.
However, Moscow suspended negotiations on the project as part of other sanctions in response to Turkey's shooting down of a Russian jet in Syria on November 24, 2015.
On Monday, the Kremlin said that Russian President Vladimir Putin had received a letter in which his Turkish counterpart Erdogan apologized for the incident with the Su-24 plane and the subsequent death of a Russian pilot.
In his letter, Erdogan called Russia "a friend and a strategic partner" of Ankara with whom the Turkish authorities want to mend ties.
From the start, Moscow made it clear that restoration of normal relations with Turkey would be impossible without Ankara saying for the downing of the plane. But Russia had to wait for an apology for over half a year.
You can share this story on social media: