No deal reached by Deutsche Bank with US regulators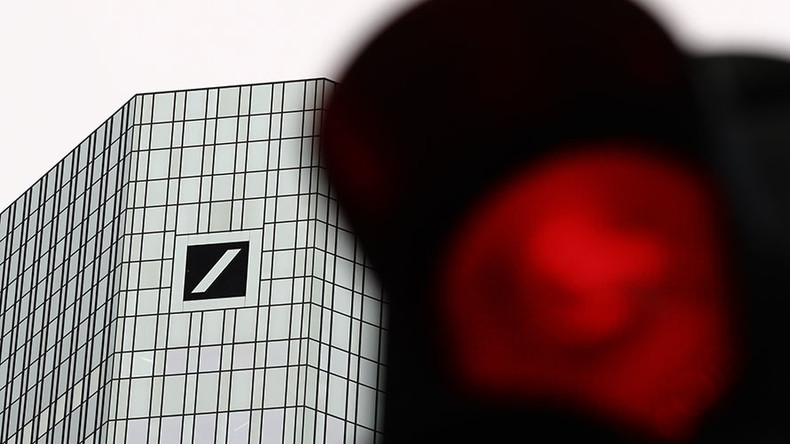 Deutsche Bank has failed to reach an agreement with the US regulators over the $14 billion fine for alleged mis-selling of mortgage-backed securities before the 2008 financial crisis.
Read more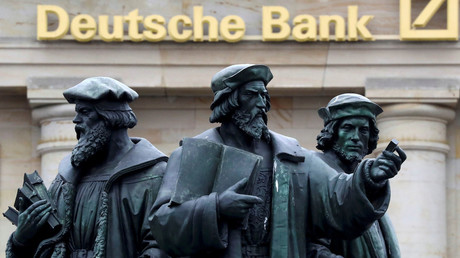 A meeting in Washington, attended by Deutsche CEO John Cryan, was expected to resolve the fine imposed by the US Department of Justice following an investigation into the business activities of Germany's biggest bank.
Cryan is trying to have the $14 billion fine reduced. The amount is almost as big as the bank's market value. Talks are expected to continue, according to the bank.
READ MORE: Deutsche Bank bankruptcy would collapse world financial system – Jim Rogers

Deutsche has taken some steps toward a settlement. The bank was reportedly considering a share sale and asset disposal to raise up to €5 billion ($5.6 billion), as well as selling its Deutsche Postbank unit or parts or all of its asset management division.
Deutsche Bank reportedly set aside set €5.5 billion ($6.2 billion) for litigation at the end of June. The bank may face more penalties concerning other notable investigations, according to Bloomberg.
The bank might boost its reserves if Germany's biggest publicly traded companies provide a few billions of euro in capital injections.
READ MORE: Deutsche Bank stock claws back losses on possible help from Berlin

Deutsche Bank's shares plunged to 33-year lows of below $10 a share at the end of September. The stock rebounded above $13 on rumors Berlin could bail out the bank. However, the share price is still 46 percent below last year's level.
By 10:00am GMT on Monday, Deutsche Bank stock was trading flat at $13.64 per share.