Deutsche Bank stock claws back losses on possible help from Berlin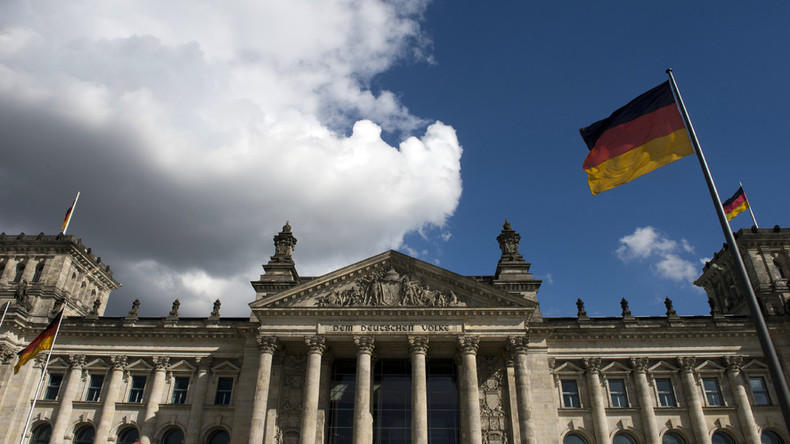 Beaten down Deutsche Bank shares continue to recover this week as investors' worries over the lender's collapse are dissipating. Stock got a boost on Thursday on reports that German officials were seeking to negotiate with US regulators over the bank's $14 billion fine.
Read more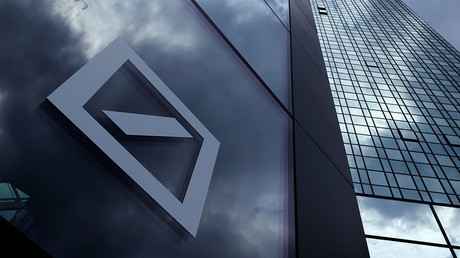 The stock price in Germany's biggest bank has risen in three consecutive sessions, trading on Thursday at about $13.66 per share. The bank stock has gained over 22 percent since falling to a three-decade low on September 30, down about 46 percent this year.
Deutsche Bank has been a headache for investors in recent weeks since reports the bank is facing a $14 billion fine from US regulators for mis-selling mortgage-backed securities before the global financial crisis of 2008.
READ MORE: Deutsche Bank shares touch fresh record lows as big clients flee

The fine is almost as big as Deutsche's market value. It caused worries that Berlin would have to bail out the bank, but the German government has so far ruled out any state aid.
The bank's stock traded higher on Thursday after media reports Berlin is seeking to negotiate with the US to help Deutsche Bank settle the issue.
Earlier this week, investors' confidence in Deutsche strengthened due to the rumors that the bank had managed to settle the fine for around $5.4 billion, less than half the of the initial sum.
Concerns over the bank's viability are still in the wind, despite rallying shares. Deutsche Bank stock is down over ninety percent since their peak of $127.81 in April 2007.
READ MORE: Deutsche Bank shares plummet to record low as Merkel rules out bailout

"Deutsche Bank is among the banks that need to continue to adjust to convince investors that its business model is viable and has addressed the issues of operational risk arising from litigation," said Peter Dattels, a senior figure within the International Monetary Fund's capital markets division, as quoted by Business Insider.