German politician accuses US of waging 'economic war' against Deutsche Bank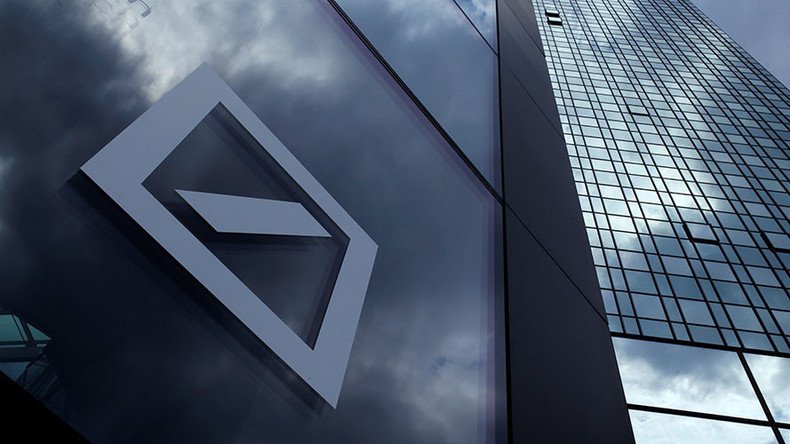 Washington has a "long tradition" of waging trade wars, if they are favorable to the US economy, and the Deutsche Bank case is an example of that, said the German parliament's economics committee chairman Peter Ramsauer in an interview with Welt am Sonntag.
According to the German politician, the threat to force Deutsche Bank to pay a $14 billion fine over its mortgage-backed securities business before the 2008 global crisis "has the characteristics of an economic war.""Extortionate damages claims" in the case are an example of that, said Ramsauer.
Another German politician, Merkel ally and MEP Markus Ferber has suggested the Deutsche Bank investigation is a "tit for tat response" from the US Department of Justice after Brussels imposed a record €13 billion penalty against Apple's tax misdoings in Europe.
On August 30, an investigation led by the EU Competition Commissioner Margrethe Vestager concluded Ireland illegally provided Apple with a favorable tax rate which allowed the company to pay one percent on EU profits in 2003 down to 0.005 percent in 2014.
Earlier this year, Germany's Volkswagen agreed to pay $16.5 billion in the US for cheating on American diesel vehicle air pollution tests between 2008 and 2015. The fines still risk growing by billions and VW needs to recall 85,000 vehicles.
While the business community in Germany has taken a stand to support Deutsche Bank, Economy Minister Sigmar Gabriel hit back at chief executive John Cryan over his comments. Cryan told employees his bank was suffering from market speculation, after Deutsche stock plunged to an all-time low last week.
"I did not know if I should laugh or cry that the bank that made speculation a business model is now saying it is a victim of speculators," Gabriel said on Sunday.
Late Friday, media reported that Deutsche and the US regulators were close to a settlement of $5.4 billion, which pushed the stock six percent higher. The report hasn't been confirmed.
Ratings agency Moody's said it would be good news for bondholders if the settlement was $3.1 billion. Fines as high as $5.7 billion would erase 2016 profitability, but not fatally damage the German bank.
German parliamentary budget spokesman for the ruling conservatives Eckhardt Rehberg has ruled out state aid for Deutsche, saying its risky business abroad has resulted in billions of euro in penalties. "At the present time I would rule out any capital help. That would not be the right way to go," said the politician.
You can share this story on social media: