World food prices soar to 18-mth high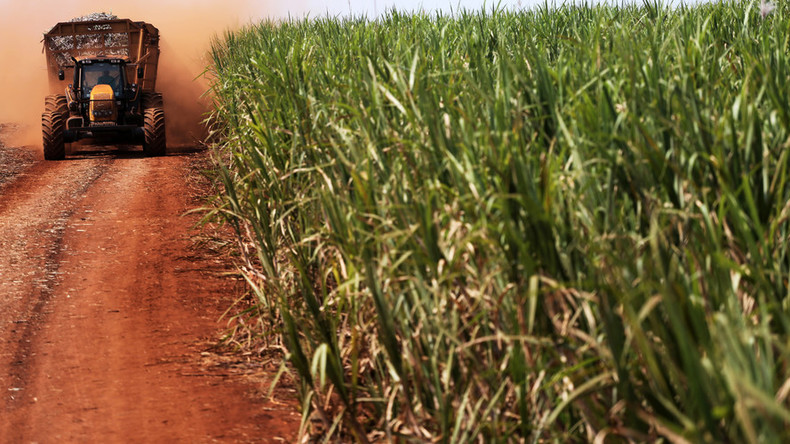 The United Nations food agency has reported that world food prices rose in September to their highest since March 2015, driven mostly by the rising cost of sugar.
According to the report, the UN food price index, which measures monthly changes for a basket of cereals, oilseeds, dairy products, meat and sugar, grew by almost three percent in September. Prices have increased for the seventh time in eight months, up ten percent year-on-year.
The cost of meat, dairy and vegetable oil has increased last month while cereals declined slightly, the report showed.
Sugar prices surged 6.7 percent in September from the previous month, largely because of bad weather in Brazil, the world's largest sugar producer and exporter. Reports of lower production in India, tight supplies in Thailand and China, also added to the upward pressure on prices, said the report.
"A lot of the September increase has to do with sugar, so if sugar prices were to stop increasing, the index would be more or less flat," said Food and Agriculture Organization (FAO) senior economist Abdolreza Abbassian. "But the scope for big declines is not there."
The FAO also said global food markets were likely to remain "generally well balanced" in the year ahead, as prices for most internationally traded agricultural commodities were "relatively low and stable."
In a separate report, the food agency increased its outlook for global grain production in the 2016-2017 season, saying it is poised to set a record of 2.57 billion tons. The food watchdog predicted wheat output to rise 1.2 percent on bigger harvests in Russia, the US and India.
READ MORE: Russia strengthens position on global food market
In July, FAO raised its forecast for this year's global cereal production to over two billion tons, and projected a record crop for Russia.
Last year Russia produced almost 105 million tons of cereal and plans to increase production to over 111 million tons by 2017, according to the country's agriculture ministry.
You can share this story on social media: