China's foreign trade facing long-term pressure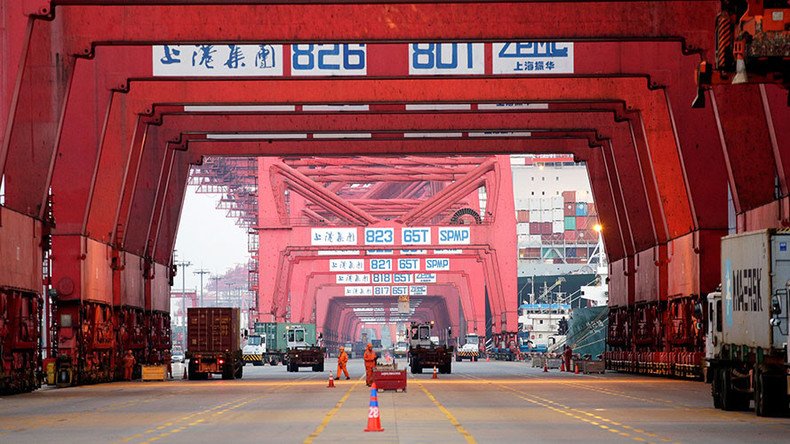 Despite an improvement in August, China faces significant downward trading pressure; the Xinhua news agency reported citing the Ministry of Commerce.
"Difficulties facing China's foreign trade are not short-term, the downward pressure on foreign trade is still big and uncertain and unstable factors are increasing," said Shen Danyang, a spokesman for the ministry.
He added one should not be blindly optimistic about the improving trend in Chinese imports and exports while "the situation is still complex and grim."
China's foreign trade is stabilizing and further measures should be taken to cut costs for exporters and importers, Shen added.
READ MORE: Beijing criticizes US 5x tax hike on Chinese steel
Official data showed trade improved markedly in August as a result of stronger domestic and external demand. Yuan-denominated exports rose 5.9 percent year-on-year, while imports increased 10.8 percent.
According to Shen, the country has seen more friction with trading partners this year.
China has been criticized of not doing enough to address overproduction. Europe and the US have accused China of exporting excess aluminum and steel, hurting the global industry and pressuring global prices. Chinese firms have also been accused of unfair trade practices in overseas markets such as dumping products at low prices.
READ MORE: Weak trade data from China adds to concerns over global economy
"Relentlessly resorting to trade remedies won't help economic recovery," said Shen, adding "China is willing to resolve the disputes through dialog and cooperation to create a better environment for growth."
According to the official, this year 20 countries and regions have launched 85 investigations into China's exports worth $10.3 billion, which showed a 94 percent jump from a year earlier.
The United States has started 15 investigations into Chinese products under section 337 of the US tariff law dealing with unfair practices in import trade, he added.
You can share this story on social media: