Weak trade data from China adds to concerns over global economy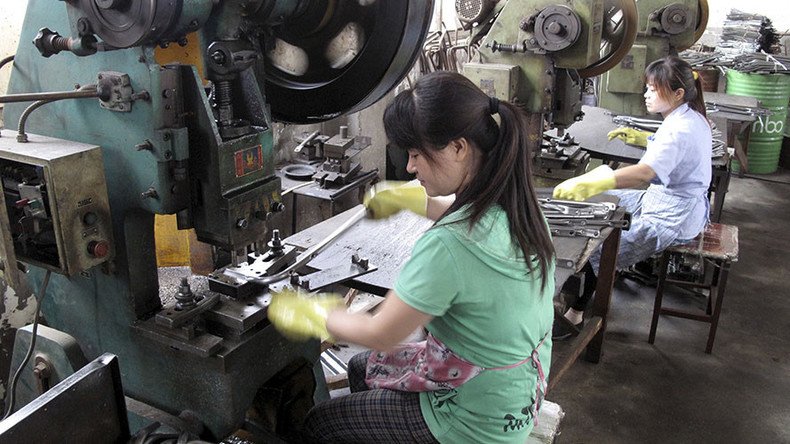 Chinese customs authorities reported on Monday a weaker than expected trade performance, with a further decline both in exports and imports pointing to weakness in global demand and economic outlook.
Exports fell by 4.4 percent to $184.7 billion in July compared with a year earlier, according to the General Administration of Customs. They have fallen 12 out of the past 13 months.
"Signs of stronger manufacturing activity among many of China's key trading partners has so far failed to lift export growth," Capital Economics' China economist Julian Evans-Pritchard said in a note. "The country's export growth is likely to remain subdued for some time," he added.
China's imports were also down by 12.5 percent to $132.4 billion in July, extending the decline for 21 consecutive months. This suggests domestic demand is slumping despite government measures to stimulate economic growth.
"I think (the drop in imports) is mainly from the demand side," said Ma Xiaoping, an economist at HSBC in Beijing, as cited by Reuters. He added that government efforts to cut overcapacity could produce an even bigger drop in demand in the next few quarters.
China's weaker imports and exports resulted in a trade surplus of $52.31 billion in July, which was the biggest since January.
The Chinese economy is growing at its lowest rate in 25 years due to slowing production and reduced demand for commodities. It grew 6.7 percent in the second quarter from a year ago. The better than expected result came on the back of infrastructure spending and a housing boom which boosted construction activity and demand for materials such as cement, glass and steel.
READ MORE: China's economic growth slowest in quarter century
Chinese authorities say they intend to maintain annual growth of at least 6.5 percent over the next five years by creating more jobs and restructuring inefficient industries.
The People's Bank of China said in June it is sticking with its forecast that the world's second-biggest economy will grow 6.8 percent this year despite difficulties.
You can share this story on social media: