EU's biggest gas producer running out of reserves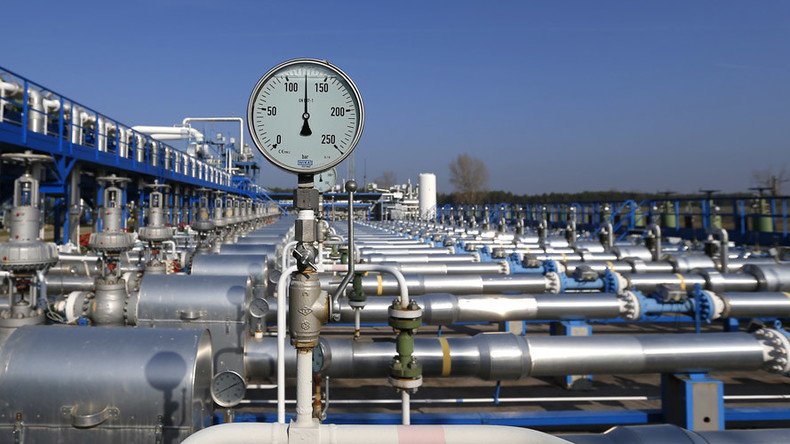 The Netherlands is the EU's largest producer of natural gas, and has used 80 percent of its reserves, reports the local CBS statistics office. This leaves the EU with two options: buy more gas from Russia or increase liquefied natural gas (LNG) imports.
The Dutch budget has been affected by caps on extraction and plummeting wholesale prices. In 2015, gas accounted for only three percent of the country's revenue, and by 2013 the share was nine percent, the statistics office said. State income from gas dropped to €5.3 billion in 2015, when two years previously it was €15.4 billion, said the report.
The country relies heavily on the Groningen gas deposit that was discovered in 1959. With 940 billion cubic meters (bcm) of gas reserves, the Netherlands produced 52 billion bcm last year. By comparison, Russia's Nord Stream gas pipeline has a capacity of 55 bcm per year. At the current pace, the Netherlands may run out of gas in 17 years.
"In the last 10 years Europe managed to keep its imports flat with lower consumption. Now much lower Dutch production cannot be mitigated by much lower consumption - most of the drop has occurred already. That means we will need higher imports from Russia or liquefied natural gas," said energy expert Thierry Bros in an interview with Bloomberg.
Despite low crude prices and increasing competition from the LNG, Russia's Gazprom still intends to cement its 30 percent share of European gas imports by doubling the volume of the Nord Stream pipeline through the Baltic Sea. Russia has also made significant progress with the Turkish Stream pipeline that will deliver gas to Turkey through the Black Sea and then to Europe.
READ MORE:Turkey may face gas shortages if Russian pipeline not built 'immediately'
A recent outlook by Russia's Federal Subsoil Resources Management Agency said Gazprom should significantly boost its gas exports to the Asia-Pacific, if it doesn't want to lose global share to LNG. Gazprom CEO Aleksey Miller is skeptical about the technology, saying that LNG reconstitution facilities in Europe are running at about quarter capacity, and Nord Stream was asked to transit more gas last year.
You can share this story on social media: