IMF urges 'forceful action' from G20 to push global growth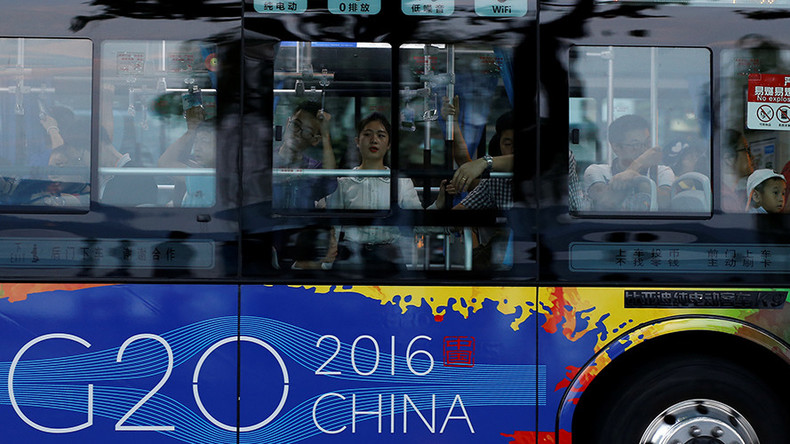 The International Monetary Fund has called for the heads of the world's leading economies to take much stronger action on the global economy to avoid a low growth rut fueling concerns over globalization, according to a briefing note to the G20 heads of state.
Ahead of next week's summit in China, the IMF said the world leaders have fallen far behind their 2014 goals to boost collective growth by two percentage points within five years.
The fund warned that slower than projected growth in the US as well as the possible impact of Brexit might cause a further downgrade of its forecasts for global activity this year.
READ MORE: Germany's economic growth outlook at risk over Brexit – IMF

The IMF is due to revise its July prediction of 3.1 percent growth when it publishes the World Economic Outlook next month.
According to the fund's research, the growth of trade in goods and services had significantly slowed in most countries since 2012.
"While three-fourths of this drop can be traced to weaker economic activity, notably weak investment, the waning pace of trade liberalization and a recent uptick in protectionist measures have added to the downward momentum," the IMF said, stressing the decrease in global trade could lead to lower GDP growth.
The IMF urged the leaders to "make the positive case for globalization" and portray trade as "a tool to improve lives."
The leading economies are to adopt policies promoting innovation, new industries, as well as to develop labor mobility, according to the note.
"It is easy to blame trade for all the ills afflicting a country, but curbing free trade would be stalling an engine that has brought unprecedented welfare gains around the world over many decades," said IMF Managing Director Christine Lagarde in a blog.
She called for policymakers to help those who are adversely affected through re-training, skill building, and assisting occupational and geographic mobility in order to make trade work for all.
To effectively fight inflation, monetary policy should be kept accommodative, allowing economies the fiscal space to pursue needed public investment in infrastructure and to support growth by escaping direct tax increases on consumers, the IMF said.