IMF warns United States about high poverty rates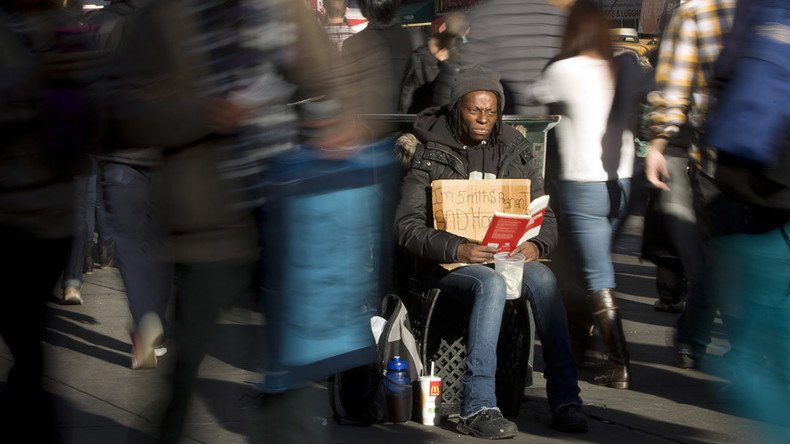 While US economy is generally in good health, the International Monetary Fund has found many Americans are staying out of the workforce or living in poverty.
The IMF praised Washington for creating 2.4 million jobs in the last year and said the unemployment rate has fallen to 4.7 percent, the lowest level since the global crisis of 2008-2009.
However, the Fund warned about "falling labor force participation, an increasingly polarized income distribution, high levels of poverty, and weak productivity."
To improve things, the IMF has recommended Washington "increase state and federal infrastructure investment, adopt comprehensive skills-based immigration reform, expand the Earned Income Tax Credit combined with an increase in the federal minimum wage, and upgrade social programs for the nonworking poor."
The Fund cited US census data that 46.7 million people or 15 percent of Americans now live below the poverty line, including 1 in 3 households headed by women.
READ MORE: America, we have a problem: Homelessness is out of control
The IMF also urged the US to ratify the Trans Pacific Partnership, sign a trade and investment agreement with Europe and tackle protectionism.
The report also slashed the US growth forecast for 2016 to 2.2 percent from 2.4 percent previously, but maintained its growth outlook at 2.5 percent in 2017.
"Our assessment is that, if left unchecked, these four forces - participation, productivity, polarization and poverty - will corrode the underpinnings of growth and hold back gains in US living standards," said IMF Chief Christine Lagarde.
You can share this story on social media: