Germany's economic growth outlook at risk over Brexit – IMF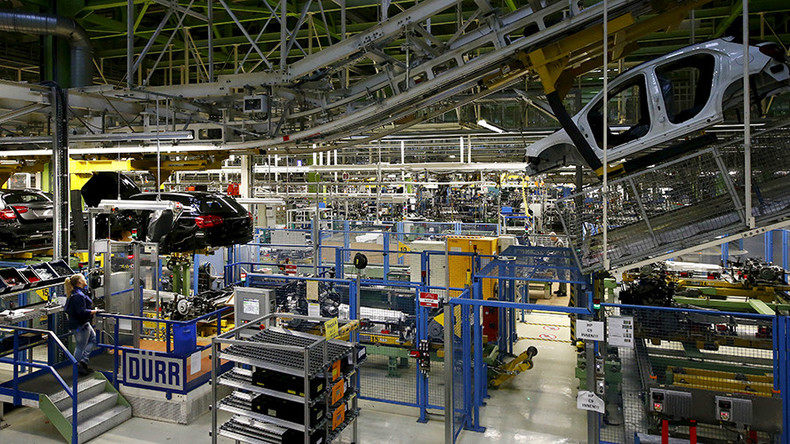 The International Monetary Fund said on Wednesday that Britain's exit from the EU poses "a downside risk" to Germany's economic outlook and it may lower growth forecast for Europe's biggest economy in the coming weeks.
"Britain is an important trade partner for Germany, and significant changes in the economic relationship between the two countries will have repercussions for Germany," the IMF's mission chief for Germany Enrica Detragiache was cited by Reuters. "In terms of the new forecast, of course we are thinking of a downward revision," she added.
She also said the IMF didn't know what the "new relationship will look like for some time," but the uncertainty alone would hurt growth prospects.
Prior to the UK's referendum, the IMF slightly raised its 2016 forecast, predicting the German economy would grow 1.7 percent, compared with 1.5 percent. For 2017 it lowered the growth outlook to 1.5 percent from 1.6 percent.
Last year Germany's economy expanded by 1.7 percent which was its strongest rate in four years.
"We expect this growth to be led by domestic demand rather than foreign demand, supported by good wage growth, low energy prices and expansion of fiscal and monetary policies," said Detragiache.
The IMF called on the German government to implement various structural reforms in order to address the growing challenges of the country's rapidly ageing society. It should set more incentives for women to work full time and for older workers to retire later, according to the IMF which added that migrants also should be integrated into the labor market.
This week the Fitch international rating agency compiled a list of EU countries that would be most affected by Britain's exit from the European Union. The list includes Ireland, the Netherlands, Belgium, Malta, Cyprus and Luxembourg - mainly due to weaker exports. Experts also warn that Germany, Luxembourg, Belgium and Malta, with a large stock of FDI and financial assets in Britain, may suffer losses in the euro value of those equities due to a sterling depreciation.