German bond yield goes negative as Brexit fears swell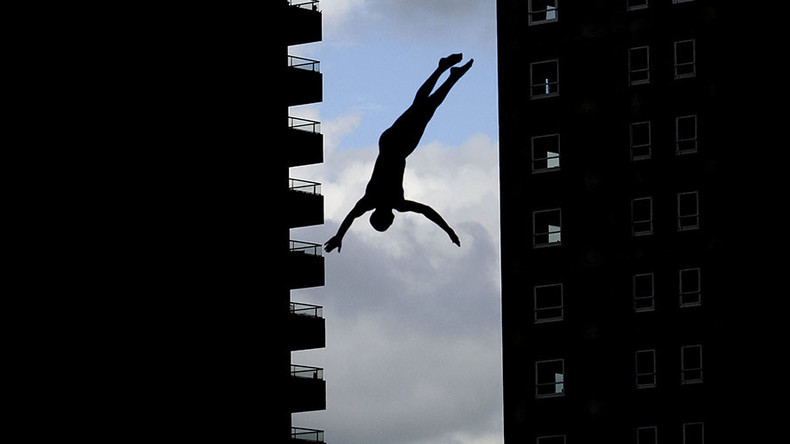 For the first time 10-year German government bonds have dipped below zero percent on Tuesday.
Read more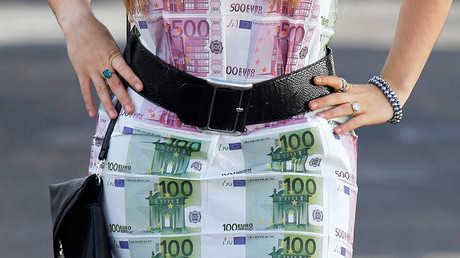 The interest rate on investors lending money to Germany plunged to minus 0.01 percent which means buyers are paying Berlin to park their cash.
The Bund is viewed as a benchmark of financial security, and is not currently paying money back due to the high demand.
The dip is a result of global growth concerns, all time low inflation in the eurozone as well as rising worries over a possible Brexit that is expected to have a huge impact on British and European markets.
READ MORE: European economies show gloomy Q1 results

"A huge driving factor behind the current price trend is the heightened uncertainty over a possible Brexit, which is driving investors into the safe haven of German sovereign bonds," said Ulrich Kater, economist at DeKaBank.
Another reason for the rally in Bund prices is the massive bond buying program promoted by the European Central Bank, as well as key interest rates slashed to zero. The steps aimed to get the European economy back on its feet and boost inflation.
Due to investors favoring state debt, the German economy has benefitted from a newly found safe-haven status, as borrowing rates in the country have come down recently.
The zero interest policy of the #ECB creates fear for a possible #Brexit, especially after #German bonds yield to zero this year.

— Sam Scribbler (@scribblerDE) June 15, 2016
The annual interest payments dropped from more than €40 billion ($45 billion) a year in 2008 to €21 billion last year. The reduced debt servicing costs let Europe's biggest economy stabilize the budget in 2014 for the first time since 1969 and a year ahead of target.
Renewed fears of Greek default, German bonds in negative, global economic fears and remain want to blame the FTSE dropping solely on Brexit?

— Ricardo Mendes (@Ric_TMendes) June 15, 2016
The drop to negative yields should not be seen in terms of either good or bad, the tradability of federal securities is still very high, according to the German Federal Debt Agency.
READ MORE: Emerging economies affect global financial changes, warns IMF

"Our target remains a sustainable balance between cost and planning security for the debt portfolio," the agency spokesman said, stressing that the government's debt management is done on a long-term perspective with the current level of yields being of secondary importance.