European economies show gloomy Q1 results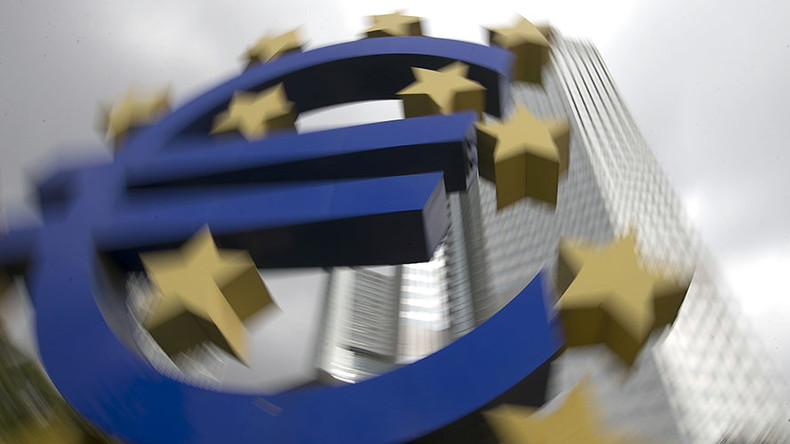 With concern over a global slowdown and fears Britain may leave the EU, all the main business surveys showed a poor performance by Europe's major economies in the first quarter of the year.
The European Central Bank's inflation target is below two percent, but the data published last week showed it was -0.1 percent in March.
"Without ECB stimulus I suspect that things would have been a lot worse, but it certainly is evidence that we are still in a deflationary environment in the eurozone," Jennifer McKeown, senior European economist at Capital Economics told Reuters, pointing out that households might be putting off purchases.
The bloc's PMI (Purchasing Managers' Index) has hardly improved from February's 13-month low of 53.0, climbing to 53.1, according to Markit Economics.
France's composite PMI fell to 49.9 from an earlier 51.2, while Germany's PMI eased to 54 from 54.1. Italy's manufacturing sector shrunk to 51.2 from an earlier estimate of 53.9.
UK's PMI shows a fall in quarterly economic growth in the first three months of 2016 to 0.4 percent compared to 0.6 percent in the last three months of 2015.
Companies are putting investments plans on hold due to uncertainty concerning Brexit as well as the slowdown and rebalancing of the Chinese economy.
"Investment is starting to take a pause for breath while everyone waits for the referendum to come and go," said Alan Clarke of Scotiabank in an interview with Reuters.
The International Monetary Fund Managing Director Christine Lagarde has urged policymakers to focus on boosting growth, pointing out that downside risks are increasing without decisive action.