€100bn laundered in Germany every year – report
Published time: 21 Apr, 2016 14:53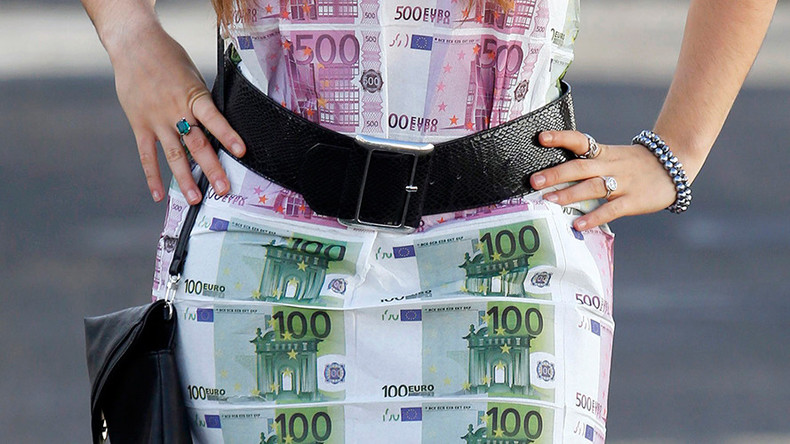 Money laundering in Germany exceeds €100 billion annually, according a report from the country's Finance Ministry, quoted by thelocal.de. This is double the amount initially assumed and goes largely undetected by the authorities.
According to the report, about 15,000-28,000 illegal deals happen in the housing market, car trading and on the art market.
"The total volume of money laundered in German financial and non-financial sectors appears to have surpassed €50 billion and has probably reached over €100 billion a year," the report said.
The majority of the laundered cash in the country comes from abroad because of Germany's strong economy.
Germany doesn't have strict laws concerning the amount of cash foreigners can bring in and out. The government's attempt to ratify a law that limits a single cash transaction to €5,000, failed in February after meeting public discontent.
Some Germans regarded the bill as an attempt by Berlin to get into their private affairs rather than tackle money laundering.
In March, the Wall Street Journal reported about a crime ring that managed to launder at least €5 million in Germany.
The ring earned the money by selling heroin in Spain, the Netherlands, Italy and the UK and laundered the money in Germany by buying expensive used cars and farm equipment and reselling it in the Middle East. This is possible, because unlike Italy, Spain and France, Germany doesn't limit cash transactions.