EU to investigate €500 note link to terrorism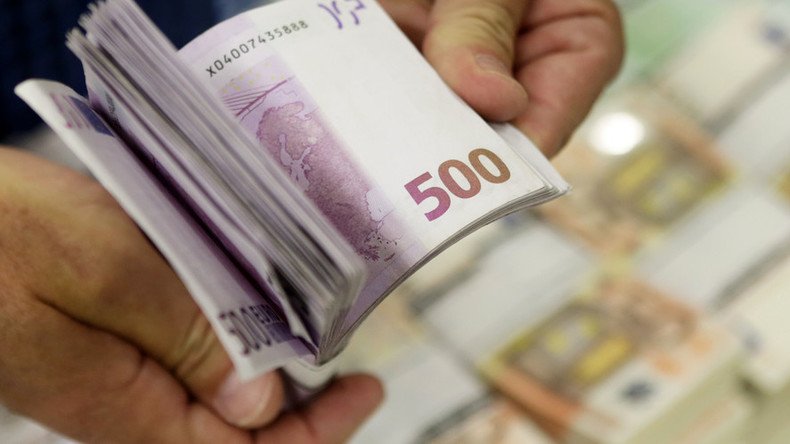 The European Central Bank (ECB) has always suspected the €500 banknote is loved by gangsters. Now, the EU Commission is investigating the suspiciously high number in circulation in an effort to curb terrorist financing after the Paris attacks, FT reports.
The notes account for one-third of the value of all euro banknotes in circulation, but still many shops in Europe refuse to accept them. According to the ECB, the number of €500 bills has grown disproportionately compared with other banknotes after the euro entered circulation in 2002.
"The use of high-denomination notes, in particular the €500 note, is a problem reported by law enforcement authorities. These notes are in high demand among criminal elements . . . due to their high value and low volume," said a draft document by the EU Commission, obtained by the Financial Times.
ECB president Mario Draghi said on Monday the question was being studied by the Bank and that no decisions had been taken yet. "We want to make changes," he said, adding that "we are determined not to make seigniorage a comfort for criminals."
The €500 bill is one of highest-value banknotes in the world, intended to replace the old 1,000 Deutschmark bill in Germany and similar banknotes in other European countries.
Last week, the head of the EU anti-fraud body Giovanni Kessler said the EU should consider getting rid of the €500 notes because of their high value that makes them too useful in corruption and other illegal activity.
"I wonder if there is still a need for high denomination bills, such as the €500 bill, especially bearing in mind that these can make the life of fraudsters much easier," he told Reuters.
You can share this story on social media: