Putin calls for global oil output freeze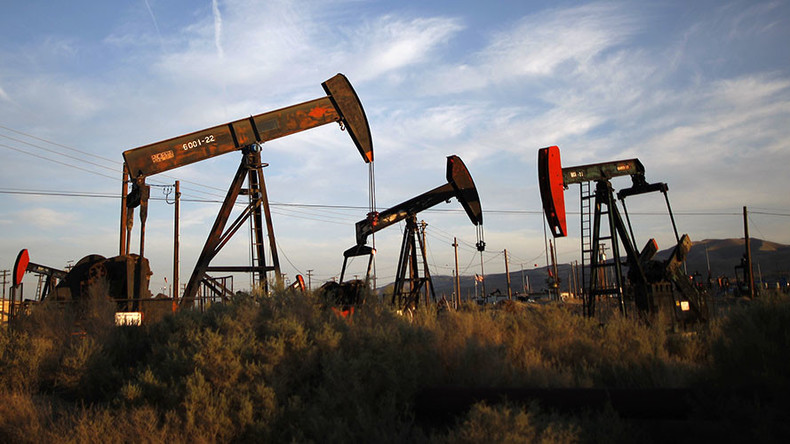 Despite the failure of talks in April, Russia hasn't given up on the idea of a global oil production cap, President Vladimir Putin told Bloomberg at the Eastern Economic Forum in Vladivostok.
"From the viewpoint of economic sense and logic, then it would be correct to find some sort of compromise. I am confident that everyone understands that. We believe that this is the right decision for world energy," Putin said in the interview.
Talks on a production freeze between Russia and OPEC collapsed in April, after Saudi Arabia demanded that their economic and political rival Iran be part of the deal. However, Russia is still seeing the production cap as possible.
"I would very much like to hope that every participant of this market that's interested in maintaining stable and fair global energy prices will in the end make the necessary decision," said Putin. Prince bin Salman "is a very reliable partner with whom you can reach agreements, and can be certain that those agreements will be honored," he added.
Putin is meeting Saudi Deputy Crown Prince Mohammed bin Salman at the G20 summit in China next week.
"Our Saudi partners at the last moment changed their view. We didn't reject the idea of freezing output. Our position hasn't changed," said the Russian President.
According to Putin, Iran has a right to return its oil market share after the sanctions against its energy sector were lifted.
"Iran is starting from a very low position, connected with the well-known sanctions in relation to this country. It would be unfair to leave it on this sanctioned level," he said.
In April, Tehran categorically refused to cut production, aiming to return to its pre-sanction output level of 4 million barrels per day. Recent data from Iran has shown the Islamic Republic is approaching the goal, and has softened its stance on the possible output freeze deal with Russia and Saudi Arabia.
Analysts from Commerzbank and Citi have warned that the output cap rather than a production cut wouldn't make any significant difference to the market suffering from oversupply. Saudi Energy Minister Khalid Al-Falih said last week the freeze would be "positive", but no "intervention of significance" is needed, as the market is rebalancing by itself.
While the era of low oil prices continues, Russia is still heavily dependent on crude exports. Moscow has been trying to diversify the economy by putting more effort into agriculture and other non-energy sectors.
On Friday, Brent crude was trading at $45.71 per barrel while US benchmark WTI was at $43.36.