Lowest crude finds in 70yrs signal supply shortage & price rises ahead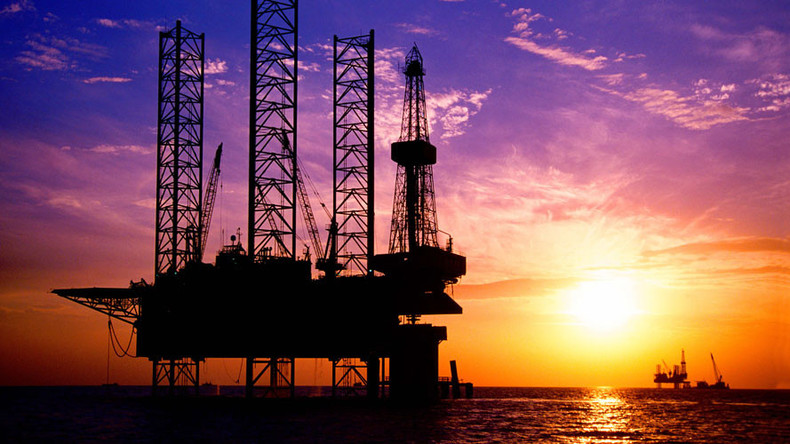 The sharp decline in crude prices over the last two years has forced oil companies to cut exploration budgets to the bone. Last year's discovery of just 2.7 billion barrels is the smallest since 1947, according to UK-based consultancy Wood Mackenzie.
Only 736 million barrels of crude oil have been discovered this year through July, the report says. The volume has dropped 90 percent compared to 1960.
Analysts expect a further decline by the end of the year with concerns over the drillers' ability to meet potential growing demand.
"There will definitely be a strong impact on oil and gas supply, and especially oil," said Nils-Henrik Bjurstroem, a senior project manager at Norway's consultant Rystad Energy as quoted by Bloomberg.
Spending on oil exploration globally has been cut to $40 billion this year against nearly $100 billion in 2014, with it projected to remain at a similar level through 2018, according to Andrew Latham, Wood Mackenzie's vice president for global exploration.
As a result of the cutback, only 209 wells have been drilled this month compared to 680 in 2015 and 1,167 in 2014, the consultancy says.
The exploration slowdown will definitely drag down production, and will inevitably have a "significant potential to push oil prices up," according to Bjurstroem.
The report by Wood Mackenzie does not take into account the US shale production bloom that could partly make up for the losses from the global production decline.
In the meantime, the global demand for crude is expected to grow from 94.8 million barrels a day this year to over 105 million barrels in 2026, according to the US Energy Information Administration.
READ MORE: Oil output freeze self-destructive for OPEC – Goldman

Shale production is expected to almost double from 4.5 million barrels per day last year to 8.5 million by the mid-2020s, according to Wood Mackenzie.
Crude prices have fallen from $115 per barrel in 2014 to $27 per barrel this January. Since then, prices have rebounded to the current $45-$50.