Uber to sell China business to taxi app rival Didi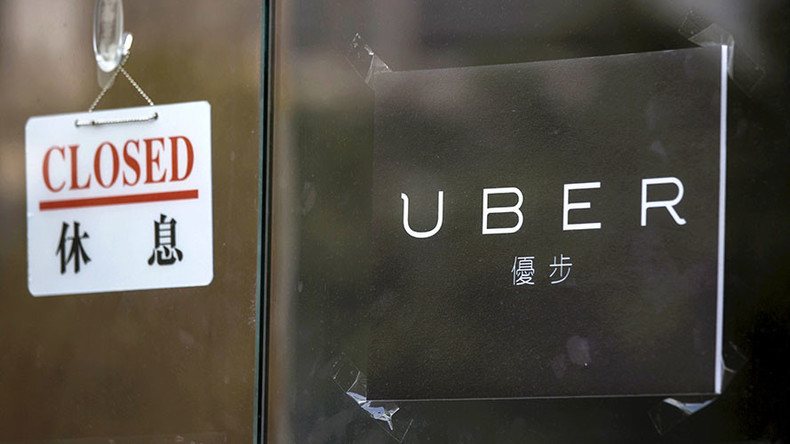 US taxi service Uber has sold its business in China to the dominant ride-hailing service in the country Didi Chuxing. The $35 billion deal will end heated competition between the two firms.
Under the terms of the merger, Didi will make a $1 billion investment in San Francisco-based Uber which operates globally outside China. Uber China's investors will get a 20 percent stake in the new company, AFP cited Didi statement.
Didi CEO Cheng Wei said the two companies "have learned a great deal from each other over the past two years in China's burgeoning new economy."
"Uber and Didi Chuxing are investing billions of dollars in China, and both companies have yet to turn a profit there," Travis Kalanick, chief executive officer of Uber, wrote in a blog post obtained by Bloomberg. "Getting to profitability is the only way to build a sustainable business that can best serve Chinese riders, drivers and cities over the long-term," he added.
Uber has been struggling to gain a foothold in China. The company said it was losing more than $1 billion a year in the country.
Didi and Uber China have been in a battle to attract global investment. In June, Didi closed a $7.3 billion financing round that included investment from the US technology giant Apple and the world's largest e-commerce platform Alibaba.
READ MORE: Apple bets $1bn on Chinese Uber rival
Uber raised $3.5 billion from the investment arm of Saudi Arabia as part of a financing round of more than $5 billion.
Didi Chuxing, previously known as Didi Kuaidi, works with more than 14 million drivers in about 400 Chinese cities, and has 300 million users who place 11 million ride orders a day. According to the company, which claims to have 87 percent of the Chinese market, it completed 1.4 billion rides in 2015.
Didi has already agreed to work with other online taxi services, including US's Lyft, India's Ola and Southeast Asia's Grab.