Apple bets $1bn on Chinese Uber rival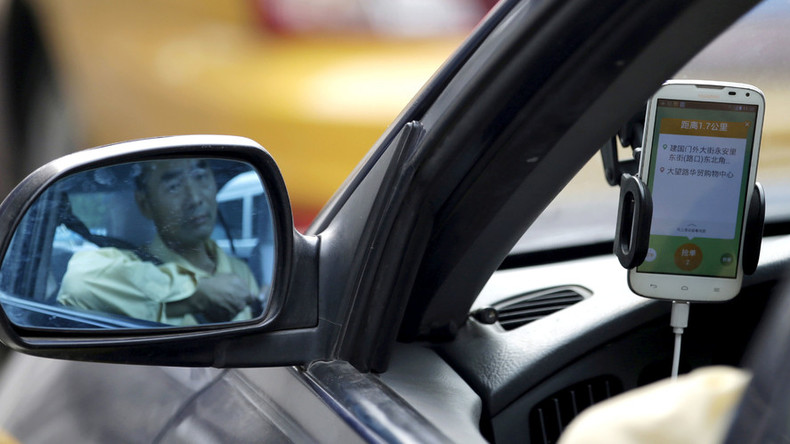 The US tech giant Apple has invested $1 billion in Chinese ride-hailing service Didi Chuxing. Apple CEO Tim Cook explained the deal as a chance to learn more about the Chinese market.
"We are making the investment for a number of strategic reasons, including a chance to learn more about certain segments of the China market," said Cook. "Of course, we believe it will deliver a strong return for our invested capital over time as well."
Cook said he saw many opportunities for Apple and Didi to collaborate in the future.
In its turn, Didi Chuxing said the funding from Apple was the single largest investment it has ever received. The company, which was previously known as Didi Kuaidi, is backed by Chinese internet giants Tencent and Alibaba.
The leader in China's ride-hailing market, Didi is in a heated competition with its US rival Uber, which has been struggling to gain a foothold in China. Uber said in February it was losing more than $1 billion a year in China.
Before Didi Chuxing's app, the only option to catch a cab in China was to hail one in the street. Today the firm says it works with more than 14 million drivers in 400 Chinese cities and has 300 million users who place 11 million ride orders a day. It claims to have 87 percent of the Chinese market share.
Despite falling sales, Apple remains confident in its most important overseas market, China.
"[The deal] reflects our excitement about their growing business ... and also our continued confidence in the long term in China's economy," CEO Cook said.
Apple sales in mainland China plunged 26 percent in its fiscal second quarter, the biggest percentage drop of any of the company's regions.
Meanwhile, investors are anxious to see whether Apple will enter the automotive business. The company has reportedly hired a wide range of automotive experts and is exploring building a self-driving car.
Analysts say Apple is trying to strengthen its relationship with the Chinese government, following last month's suspension of its book and movie services in the country due to new regulations on foreign content.
You can share this story on social media: