China's Uber rival raises $7.3bn from investors, incl. Apple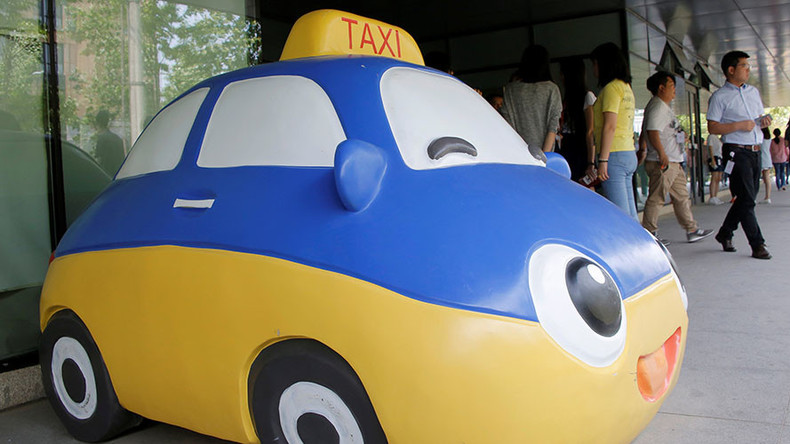 Chinese ride-hailing service Didi Chuxing has closed a $7.3 billion financing round that includes investments from the US technology giant Apple and the world's largest e-commerce platform Alibaba.
The company has attracted $4.5 billion from Apple, China Life, Ant Financial, Tencent, Alibaba, China Merchants Bank, and SoftBank.
Capital of $2.5 billion comes as debt financing from China Merchants Bank and a $300 million long-term debt investment from China Life, the country's largest insurance company.
Apple CEO Tim Cook described the $1 billion investment announced in May as a chance to learn more about the Chinese market, and that it opens opportunities for Apple and Didi to collaborate in the future. Investors are anxious to see whether Apple will enter the automotive business.
"In just four years, Didi has created a firm lead in China's mobile transportation sector. With our advantages in technology, platform synergies, and talented team, Didi is prepared to continue this momentum of growth," said Didi Chuxing co-founder and CEO Cheng Wei.
The leader in China's ride-hailing market, Didi is in heated competition with US rival Uber, which has been struggling to gain a foothold in China. Uber said in February it was losing more than $1 billion a year in China.
The battle between the two for global investment has intensified in recent months. Uber raised $3.5 billion from the investment arm of Saudi Arabia earlier this month as part of a financing round of more than $5 billion.
Didi Chuxing, previously known as Didi Kuaidi, works with more than 14 million drivers in about 400 Chinese cities, and has 300 million users who place 11 million ride orders a day. According to the company, which claims to have 87 percent of the Chinese market, it completed 1.4 billion rides in 2015.
Before Didi Chuxing's app, the only option to catch a cab in China was to hail one in the street.