Kiev demands Moscow drop transit restrictions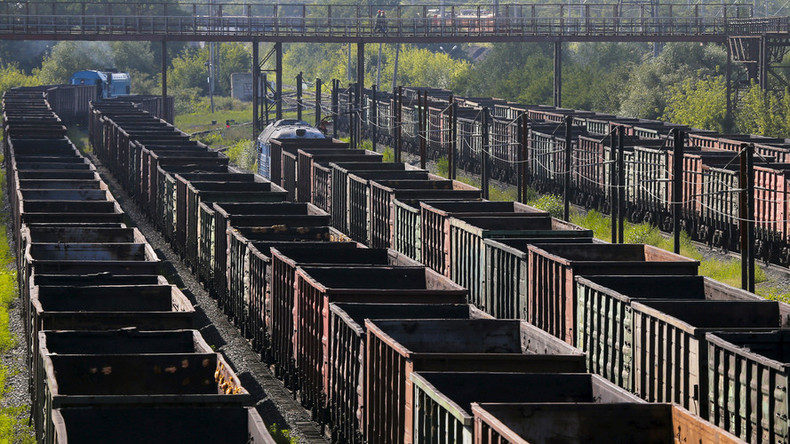 Officials from Ukraine have appealed to the World Trade Organization (WTO) demanding the Kremlin lift restrictions imposed on the transit of Ukrainian goods through Russian territory.
Read more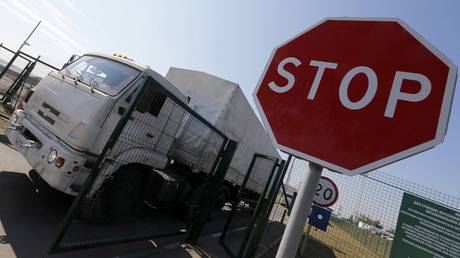 Kiev urged WTO members to pay attention to the negative impact of regional trade restrictions on the whole of global trade, according to Ukraine's Trade Ministry.
"Once again Ukraine called on the Russian Federation to suspend groundless transit restrictions and resume equal-opportunity free flow of goods for all the WTO members," the ministry said.
Earlier this month, the Kremlin extended restrictions on Ukrainian goods transported through Russia to Kazakhstan to cover neighboring Kyrgyzstan. Ukraine responded with the similar measures despite Brussels urging not to take retaliatory action.
Currently, Ukraine is obliged to transport goods to Belarus in sealed containers with the freight equipped with the GLONASS navigation system installed when it crosses Russia's border. The tracking system is to be removed as soon as the cargo leaves Russian territory.
READ MORE: Brussels urges Russia to lift Ukrainian transit restrictions

Russia suspended the free trade treaty with Ukraine in January after Kiev signed the EU association agreement. The Kremlin was concerned Ukraine's move to open its borders to Europe compromises Russian interests and economic security, enabling the Ukraine to illegally supply embargoed European goods to Russia.
Two years ago, Russia introduced a food embargo against countries that supported anti-Russian sanctions over the conflict in Ukraine. The EU, the US, Canada, Norway and Australia, Albania, Montenegro, Iceland, and Liechtenstein are included in Moscow's sanction list.
READ MORE: Trade war with Moscow reveals another unpleasant surprise for Kiev

The ban, which includes meat, fish and milk products, as well as fruit and vegetables, has been extended through 2017.