Ukraine extends ban on Russian imports through 2017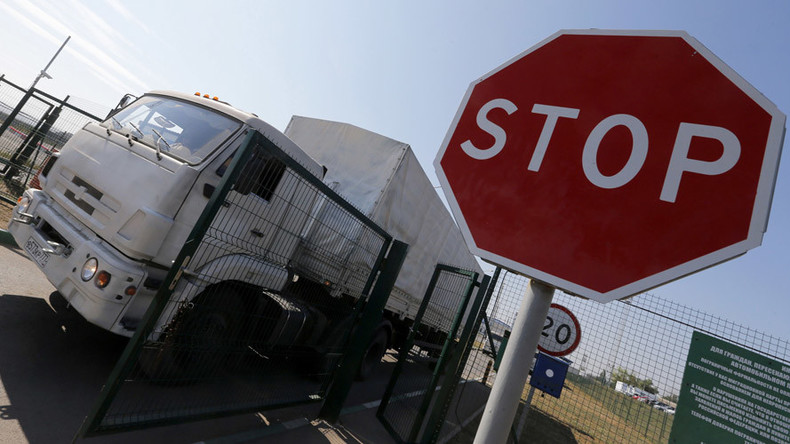 The Ukrainian government has prolonged the sanctions on Russian imports until December 31, 2017.
Read more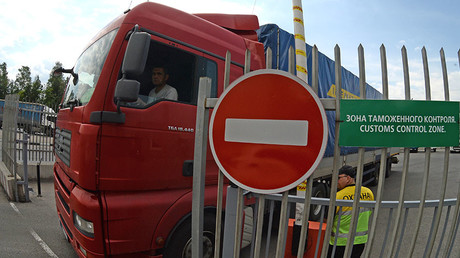 The decision "has been prepared for ensuring Ukraine's national security in response to Russia's introduction of respective trade bans and restrictions against Ukraine," said Ukrainian Deputy Prime Minister Stepan Kubiv at a government meeting.
The current ban would was due to expire on August 5 this year.
The embargoes have led to a 42 percent drop in trade between the two countries in the first quarter of the year, according to Kubiv. He added that Ukraine was still losing other markets due to the measures.
READ MORE: Kiev estimates loss from trade war with Moscow at $1.1bn a year

In December, President Putin signed a decree to suspend the free trade treaty with Ukraine, starting from January 1, 2016. Before Kiev signed the EU association agreement, Russia and Ukraine traded in accordance with the free trade agreement between CIS countries.
Putin said Kiev's move to open its borders to the EU compromises Russian interests and economic security. Moscow is concerned that without a barrier, Ukraine could illegally supply embargoed European goods to Russia.
Two years ago, the Kremlin introduced a food embargo against countries that supported anti-Russian sanctions over the conflict in Ukraine. These include the EU, the US, Canada, Norway and Australia. Albania, Montenegro, Iceland, and Liechtenstein were included in Moscow's sanction list in 2015.
The ban, which includes meat, fish and milk products, as well as fruit and vegetables, was recently extended through 2017.
Last week, Moscow prolonged restrictions on Ukrainian goods transported via Russia to Kazakhstan and extended them to neighboring Kyrgyzstan.
Kiev says Russia's move violates the rules of the World Trade Organization.