Turkey back to business as usual with purges nearly over - PM
The Prime Minister of Turkey says the purges in the aftermath of the failed military coup are nearing an end, and the government plans to keep the country's growth on track.
Read more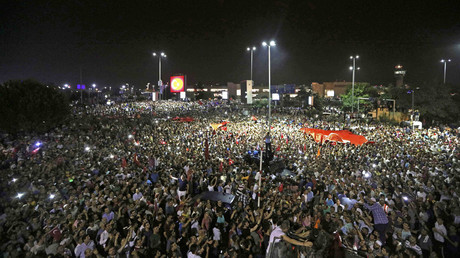 "Here is what we are telling global investors: Life is back to normal in Turkey," Binali Yildirim told Bloomberg.
The prime minister ruled out early elections as the government is focused on continued economic growth.
"We have no time to lose with an election," he said, "for us, an election means slowing down the economy, reducing visibility and halting plans of the government for the future."
The PM said the purge of those allegedly involved in the attempted overthrow of the government is nearly over, but army reforms will continue.
"There is a serious need to restructure the armed forces. We've seen during the coup attempt that there is a security weakness, there are some problems in the chain of command."
READ MORE: Political uncertainty threatens Turkey's investment-grade rating
Ankara announced on Sunday it is preparing to prosecute national companies associated with US-based cleric Fetullah Gulen. President Recep Tayyip Erdogan has publically accused Gulen of orchestrating last week's coup attempt.
"Companies which sponsor the Fetullah terrorist organization and provide financial resources to them will be identified individually. An investigation will be opened into them. They will be closed or necessary procedures will be applied to them," said Customs and Trade Minister Bulent Tufenkci.
Read more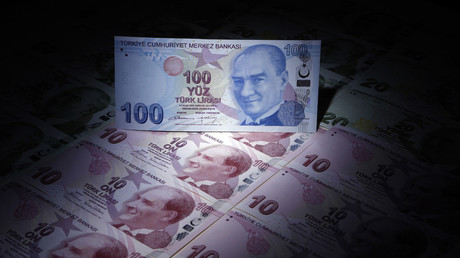 The prime minister also announced plans for a multibillion-dollar wealth management fund which would not threaten the country's low budget deficit.
"It's a structure that will finance large-scale projects. We are going to finance investment through this fund instead of the general budget," Yildirim said, adding the government also expects Turkish banks to play a role in keeping growth strong.
Following the failed coup attempt, international rating agency Standard and Poor's lowered Turkey's sovereign debt rating, citing political uncertainty in the country. Moody's has put Turkey's debt on review for a possible downgrade warning the country might lose its investment grade status.
Markets are showing signs of recovery with the Turkish lira, which fell to a record low last week, now gaining for a third day in a row.
The lira rose one percent in early trading Monday to 3.0344 per dollar, the most among 24 emerging-market currencies tracked by Bloomberg. The Borsa Istanbul 100 Index gained 2.2 percent, along with the Borsa Istanbul Banks Sector Index adding 2.3 percent - the most in almost two weeks.