French winery wants to invest in Crimea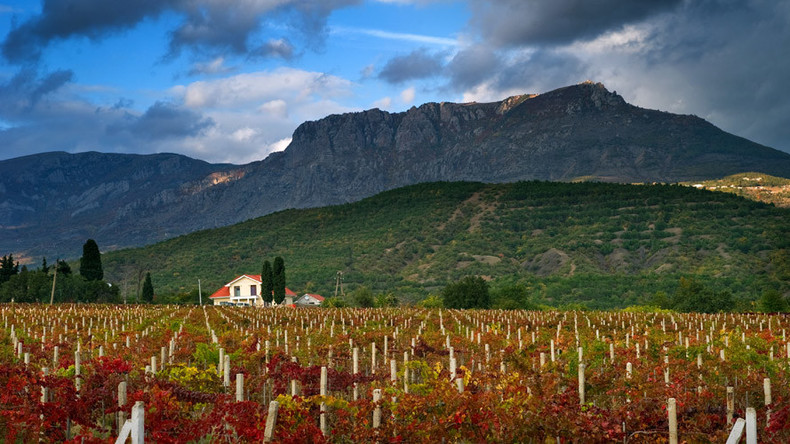 French wine producer Liber Pater Bordeaux is ready to develop winemaking in Crimea, according to the peninsula's ministry of agriculture.
Read more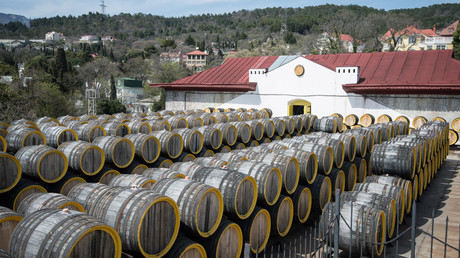 A representative of Liber Pater Bordeaux, Loic Pasquier, has offered to set up a winery with Russian company Wintex which already operates in Russia's Krasnodar region.
Crimea's Minister of Agriculture Andrey Grigorenko suggested the French company "develop a business plan and choose land for the project."
READ MORE: Italian companies looking to do business in Crimea despite sanctions
"Grape growing and winemaking are the priority sectors of our republic's agricultural development, that's why we welcome investment in Crimea," the minister said, adding that Liber Pater Bordeaux could become part of Crimea's tax-free economic zone which came into effect in March 2014.
"You should meet all the conditions to become a participant of the tax-free economic zone. Our experts will help to solve all the logistical issues," Grigorenko told Pasquier.
The head of Crimea Sergey Aksenov has previously said the region offers a safe and comfortable environment for foreign investors willing to run a business on the peninsula.
Read more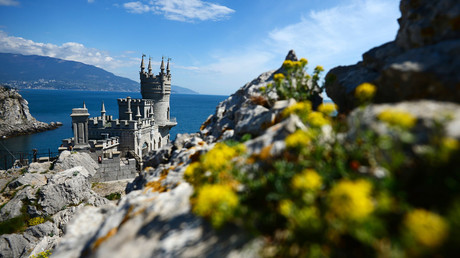 The tax-free economic zone makes Crimea particularly attractive. The Italian company Ecologia e Ambiente plans to invest €300 million in the development of grape growing and winemaking in Crimea.
READ MORE: Saudi cash may settle in Crimea
The head of the Italian Baracchi winery Riccardo Baracchi visited Crimea last month, said he intends to set up production of his wine in the region.
Investors from Italy visited Crimea in April looking for land to build an agro-industrial park. They plan to attract dozens of Italian agricultural technology companies to work in the park. The businessmen are interested in building greenhouses and develop wine growing, livestock breeding and processing agricultural goods.
Turkish, Saudi and Chinese businessmen have also expressed an interest in the peninsula. Businessmen from Turkey are expected to invest over $12 billion in Crimea. They have already signed a deal to construct a five-star hotel in Simferopol.