Crimea expects over 7mn tourists by 2020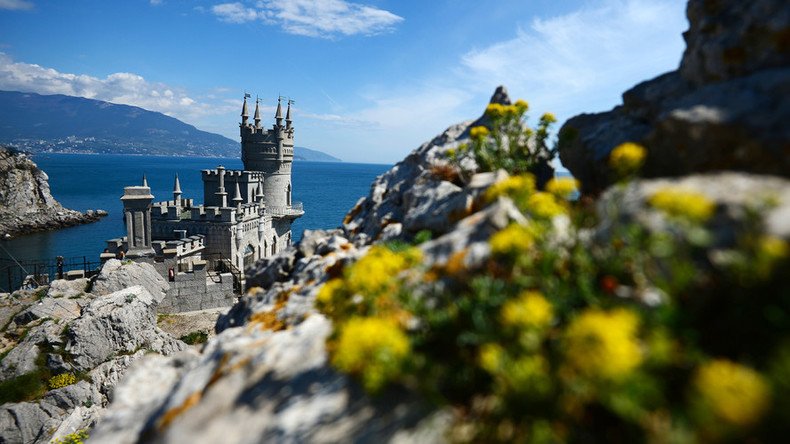 With tourism in Crimea on the rise, the authorities plan to almost double the number of visitors in the coming years, reaching Soviet-era highs of eight million people annually.
"As a result of the government's active support of Crimean air links with the cities of the Russian mainland, and the capacity expansion of the Kerch Strait… the number of visitors in 2015 rose to 4.6 million [compared with 3.8 million people in 2014 – Ed.]," Crimea's Ministry of Economy said when presenting a strategy for the peninsula's socio-economic development until 2030.
By 2020 Crimea expects to welcome 7.7 million travelers annually, while in the following ten years the number of tourists to the region could reach 8.3 million people.
Crimean officials hope to see the volume of Black Sea tourism it enjoyed in Soviet times. "In the 1980s, the Crimean peninsula was visited annually by more than 7-8 million tourists, with the peak in 1988 - at about 8.3 million people," the ministry said in its report.
To boost tourism the ministry said Crimea should be developed as a "territory of diverse year-round tourism," as the mild climate makes the region suitable not just for summer holidays.
READ MORE: Saudi cash may settle in Crimea
Crimean authorities intend to remove the infrastructural restrictions, explore and systematize the potential of tourist areas as well as develop tourism industry training.
According to the head of Crimea Sergey Aksenov, the region could offer accommodation and entertainment on par with Turkish and Egyptian resorts. There are currently 262 hotels and resorts in the Crimea, some of them are all-inclusive.
The Crimean tax-free economic zone which came into effect in March 2014 makes the region particularly attractive to investors. Turkish, Saudi and Chinese businessmen have expressed interest. Businessmen from Turkey are expected to invest over $12 billion in Crimea. They have already signed a deal to construct a five-star hotel in Simferopol.
You can share this story on social media: