Crimean energy bridge completed from mainland Russia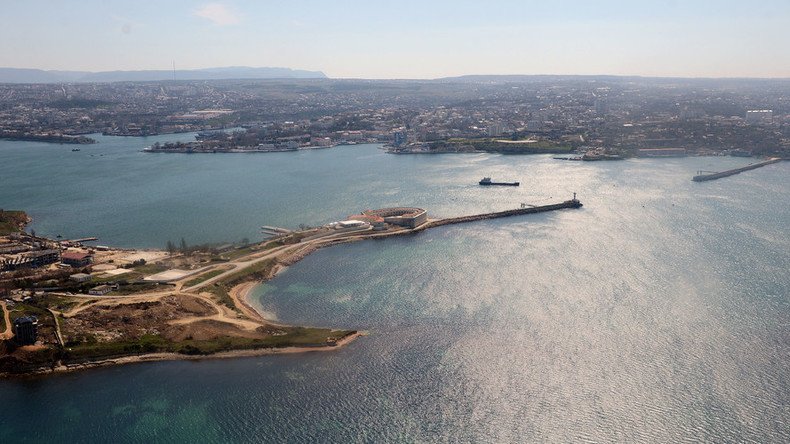 Work on the fourth and final power line to deliver electricity from mainland Russia to the Crimean peninsula has been completed.
READ MORE: Crimea to end electricity supplies from Ukraine

President Putin oversaw the launch of the energy bridge by video link from the Black Sea resort of Sochi.
"We managed to break through the energy blockade of Crimea within a short period of time, and we will likewise do away with any other blockade against Russia, should someone wish to test us again," said the president addressing workers on the power line.
The energy bridge connects the mainland with the peninsula with a series of undersea cables running across the Kerch Strait. The new line will provide Crimea with total power supply of 800 megawatts a day that aims to satisfy the peninsula's demand combined with its own capacity. The overall cost of the construction totaled 47.3 billion rubles ($720 million).
Crimea will have enough electricity to meet the holiday season, when tourists significantly boost the population and provide the peninsula with a major source of revenue, according to Russian Energy Minister Alexander Novak.
Last November, local authorities had to declare a state of emergency after all four Ukrainian power lines providing electricity to the peninsula were blown up, leaving Crimea in total blackout.
You can share this story on social media: