Saudi cash may settle in Crimea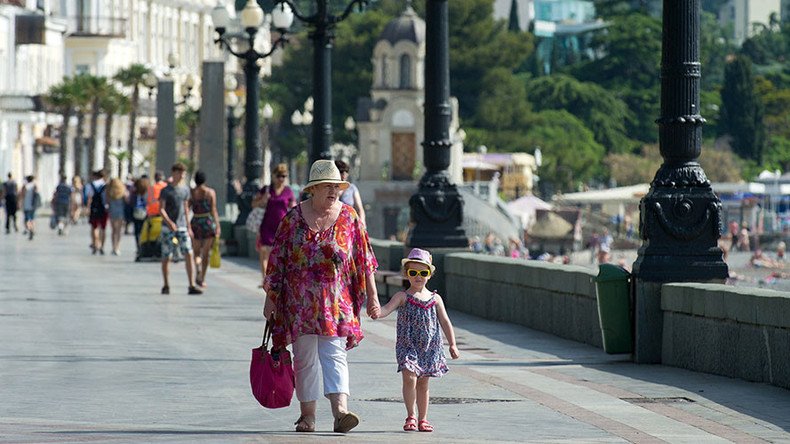 Businessmen from Saudi Arabia have expressed an interest in investing in Russia's Crimea, according to the region's ministry of construction and architecture.
"Representatives of the foreign [Saudi - Ed.] delegation expressed an interest in starting projects and setting up businesses in the republic," the ministry said, following a meeting with the Saudi businessmen.
The meeting focused on the priority areas for cooperation between Crimea and Saudi Arabia such as tourism, agriculture and production of building materials, according to the ministry.
READ MORE: Crimea to be special economic zone with tax breaks

The media has reported Turkish and Chinese businessmen plan massive investment in the region. Businessmen from Turkey are expected to invest over $12 billion in Crimea. They have already signed a deal to construct a five-star hotel in Simferopol.
The head of the republic Sergey Aksenov said last year Crimea had signed the first two big contracts with investors since its reunification with Russia. The contracts deal with energy and are valued at $30 million, he said, adding that the business environment in the republic was "comfortable and safe" and the authorities welcomed foreign investors.
The Crimean tax-free economic zone which came into effect in March 2014 has made the region particularly attractive to investors, according to Aksenov.
Crimea faces the same EU and US sanctions imposed against Russia two years ago, after the peninsula became part of the Russian Federation. Restrictive measures include the freezing of assets and the introduction of visa restrictions for blacklisted individuals and companies.
You can share this story on social media: