Crimea Massandra winery makes first exports since sanctions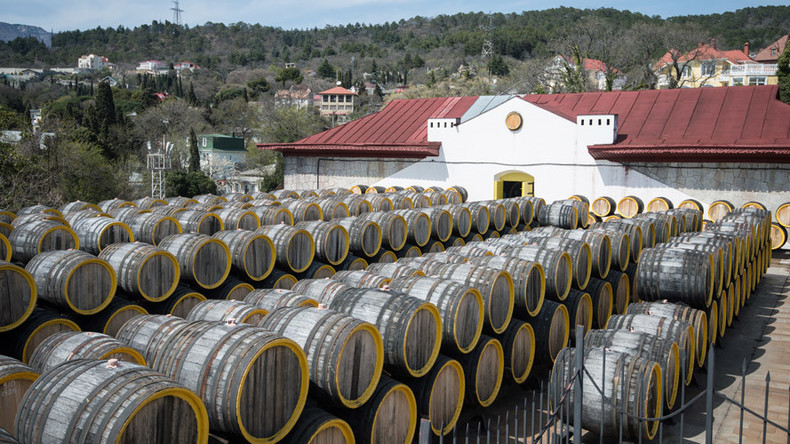 Massandra, the oldest winery in Crimea, has sold its first bottles of wine abroad since the peninsula's reunification with Russia and subsequent sanctions.
The first shipment was exported to Belarus, the winery says. In the near future, Massandra plans to export to Southeast Asia, and the self-proclaimed republics in southeastern Ukraine.
Massandra has over one million bottles in its collection of rare and unique wines of different vintages. These are recorded in the Guinness Book of Records.
"For Massandra, this is a significant event. For various reasons, it was quite difficult to export. However, today we say with confidence that a start has been made. This is an achievement of the whole team. We plan to actively conquer not only the Belarusian market, but also the markets of other countries," said Massandra's CEO Yanina Pavlenko.
The winery was built from 1894 to 1897 near Yalta during the reign of the last emperor of Russia Nicholas II. In its collection, Massandra has Sherry de la Frontera, one of the oldest wines in the world, produced in 1775. A bottle of this fortified wine was sold at auction at Sotherby's London in 2001 for $43,500.
Last December, Massandra started auctioning about 13,000 vintage wines, some dating back to 1935 and World War II. The list included a wine, produced in 1944 just after the liberation of Yalta by Soviet troops.
The sale was severely criticized by Kiev, which warned collectors that international sanctions could be imposed for buying a product Ukraine regards as its heritage.
You can share this story on social media: