Rosatom expects $23bn in foreign revenue by 2018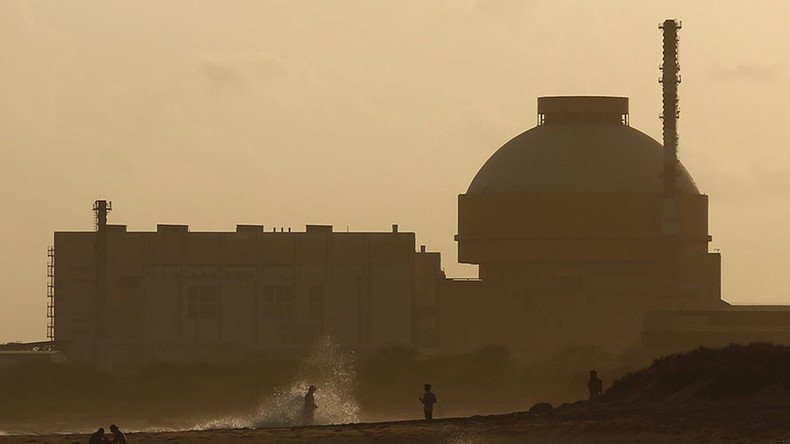 Revenue earned by Russia's state nuclear agency Rosatom abroad grew 20 percent last year to $6.2 billion from $5.2 billion in 2014. The company expects to reach $23 billion by 2018.
"A key indicator of our business's long-term sustainability is the portfolio of foreign orders for the next ten years. By the end of 2015 it grew to $110.3 billion and will bring us $22.9 billion in foreign revenue in 2016-2018," said Rosatom's financial director Nikolay Solomon.
The Russian company is actively expanding its global network and opening regional offices. In February it said it is expecting to increase foreign orders to $190 billion within the next five years.
READ MORE: Going Nuclear: Russia and India agree to build 12 power reactors by 2035
The strategy of increasing foreign orders is an "ambitious but achievable goal," according to Rosatom's south Asia regional director Evgeni Griva.
Rosatom is currently constructing India's Kudankulam nuclear power plant as part of a deal signed in 1998.
Moscow and New Delhi also have an agreement to construct another 12 nuclear power plants in India.
In January, the atomic energy corporation began construction of a nuclear power plant in northern Finland. Last year, Rosatom and Vietnam's state-owned Vietnam Electricity (VPN) signed a framework agreement for the building of the country's first nuclear power plant.
READ MORE: Russia to loan Egypt $25bn for nuclear plant construction
Rosatom is also expected to start working on Egypt's first nuclear power plant. Moscow will provide Cairo with a $25 billion credit line for the construction.
You can share this story on social media: