Russia prolongs Western food embargo until end of 2017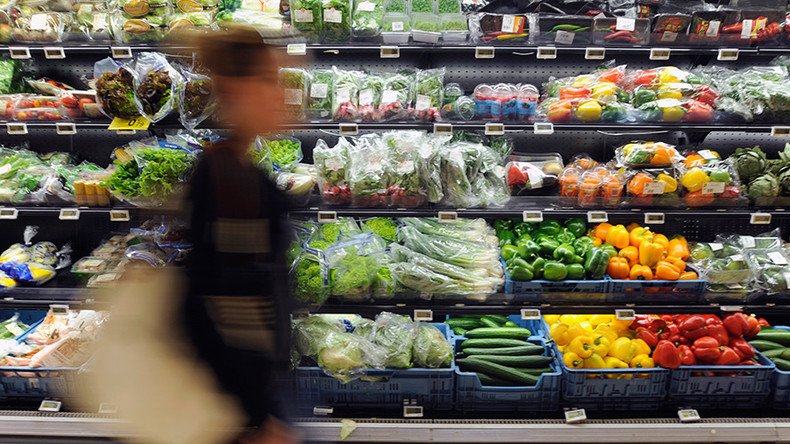 Russian President Vladimir Putin has signed a decree that prolongs economic sanctions on some Western products from August of this year until the end of 2017.
A ban on importing certain agricultural produce, foods and raw materials from countries that have sanctioned Russia was first introduced in the summer of 2014. Moscow extended its counter measures in response to anti-Russia sanctions in June last year.
The latest decree, aimed at "protecting Russia's national interests," followed suggestions put forward by Prime Minister Dmitry Medvedev in late May. Medvedev tasked the government with preparing a package of measures that would potentially be in force until late 2017. The draft package was then introduced to the president.
Putin's decree says that the government may offer proposals to change the ban's terms "when necessary."
READ MORE: France wants sanctions on Russia lifted soon – foreign minister
Despite a number of Western officials opposing an economic stand-off with Russia and saying that it is their economies that suffer, the EU is likely to prolong its sanctions against Moscow through January 2017, Reuters reported last week, citing diplomatic sources. The decision has yet to be formally approved by the bloc's ministers in Brussels.
With trade between Russia and the EU having dropped by over $180 billion between 2013 and last year, Russia has repeatedly criticized the West's restrictive policy as counterproductive. Speaking at the St. Petersburg International Economic Forum (SPIEF) this month, President Putin announced that Moscow might lift its sanctions first when "sure that these unilateral measures will be followed by a reciprocal step." Italian Prime Minister Matteo Renzi, who suggested the move for Moscow, in turn has said he will urge his European colleagues in the bloc to thoroughly discuss their next move with regard to anti-Russia sanctions.
You can share this story on social media: