EU envoys agree to extend Russia sanctions by 6 months - sources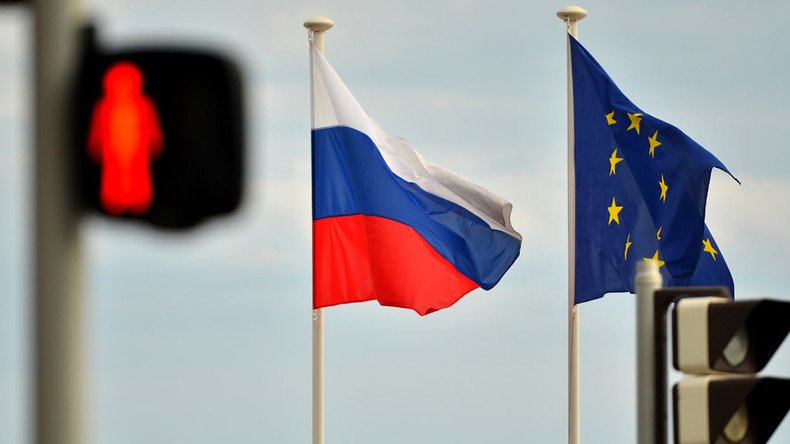 The European Union's envoys on Tuesday decided to prolong sanctions against Russia through January 2017, Reuters reported, citing diplomatic sources. The sanctions target Russia's financial, energy, and defense sectors.
The decision has yet to be formally approved by the bloc's ministers but diplomats said there was no doubt they would. EU leaders are expected to meet in Brussels next week.
According to the sources, France and Britain asked for time to receive comments from their parliaments, though they have no power to block the decision.
The EU is reportedly planning a broader review of its policy towards Russia in the second half of this year. European Council President Donald Tusk plans to discuss the issue in October at the summit of the 28 European Union leaders.
EU sanctions against Russia were initially introduced in 2014 over the country's alleged involvement in the conflict in eastern Ukraine and Crimea. They targeted Russia's financial, energy, and defense sectors, as well as a number of government officials, businessmen, and public figures.
Moscow responded by imposing an embargo on agricultural produce, food and raw materials against countries that joined anti-Russian sanctions. Since then the sides have repeatedly broadened and extended the restrictive measures.
READ MORE: EU prolongs sanctions against Russia for six more months
Recently, however, several European policymakers and businesses have become increasingly skeptical about the sanctions, pointing out that they have proven to be politically ineffective and economically harmful for both Russia and European countries.
Last week during the St. Petersburg International Economic Forum, European Commission head Jean-Claude Juncker said Russia and the EU should continue their dialogue despite sanctions. He visited Russia amid resistance from Washington and Brussels.
"We can have no illusions about the problems weighing on our relationship today. They exist. It would be pointless, even dangerous, to ignore them. We must tackle them urgently," said Juncker.
Russian President Vladimir Putin said Moscow may lift its sanctions if there were assurances that reciprocal measures from the EU would follow and that it wouldn't be "once again deceived" by its Western partners.
The EU is Russia's main trading partner, accounting for 44.8 percent of Russia's foreign trade last year. Russia is the fourth-largest trade partner of the bloc after the US, China and Switzerland. The country is also Europe's biggest natural gas supplier and one of its biggest oil suppliers.
Trade between Russia and the EU dropped from $417.7 billion in 2013 to $235.7 billion last year.
You can share this story on social media: