Russia ready to lift Turkey tourism ban
Published time: 29 Jun, 2016 13:48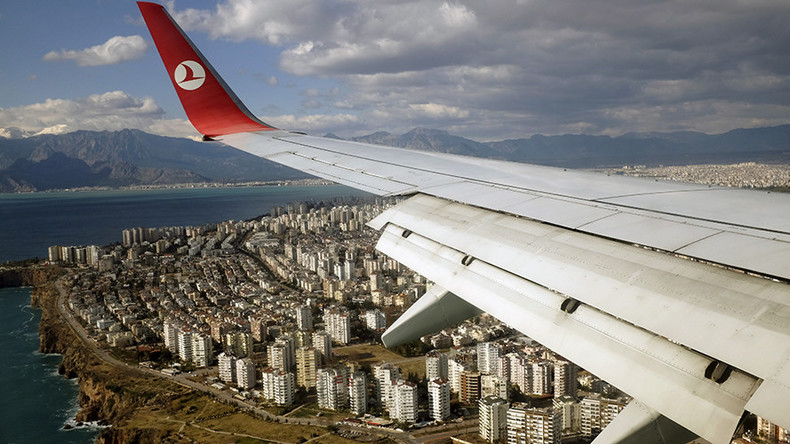 President Putin has agreed to end the Russian ban on tourism to Turkey during a phone conversation with Turkish President Recep Tayyip Erdogan, according to the Kremlin.
"However, it is advisable for Turkish authorities to take further steps to ensure security of Russian citizens in the country," the Kremlin quotes the Russian president.
Relations significantly deteriorated last November when Moscow introduced sanctions against Turkey in response to the death of a Russian pilot who was shot down in Syria last year.
READ MORE: Turkey wants Russian tourists back amid 'sudden' industry decline – PM

They included introducing a visa regime, a permanent ban on charter flights to Turkey, as well as an embargo on agricultural products and the hiring of Turkish nationals. At the request of the Kremlin, Russian travel agencies stopped selling package tours to the country.
READ MORE: Russian sanctions hit Turkey's tourism industry

As a result, Turkey's once booming tourism industry was heavily hit by the sharp drop in visitors. A series of terrorist attacks fuelled a further decline, as the holiday makers from Europe stayed away due to security concerns.
In the first quarter of the year tourism to Turkey fell by more than 16 percent. Bookings for this summer plunged 40 percent and hotel occupancy rates more than halved compared to 2015.
Tourism is the lifeline of the Turkish economy. It accounts for 11 percent of the country's gross domestic product. More than a million registered workers are employed in the tourism industry.
Earlier this week, the Kremlin said the Turkish president had sent a letter to Vladimir Putin offering "his deep sympathy and condolences to the relatives of the deceased Russian pilot." Erdogan described Russia as Turkey's "friend and a strategic partner," which Ankara didn't want to lose.