Russian sanctions hit Turkey's tourism industry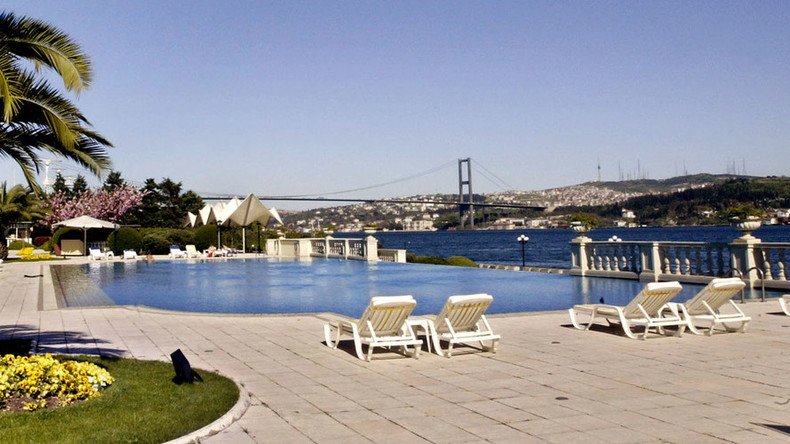 Over 1,300 Turkish hotels along the Mediterranean coast have been listed for sale as Russian sanctions and security concerns shake the country's tourism industry.
The total sale price of the hotels on offer is close to 38.8 billion Turkish liras ($13.1 billion).
A large number of hotels in resort towns were left on the brink of bankruptcy after Russia imposed sanctions against Turkey, according the managing director of the Denizli Colossae Thermal Hotel, Abdurrahman Karamanlıoglu.
"We talk the realities but officials put a 'brave face' on the issue. We have been heavily affected from the jet crisis. Especially the hotels in Antalya, being closed for the last four months, most of those are on the verge of bankruptcy," Karamanlıoglu said.
Moscow imposed sanctions after a Russian warplane was shot down by a Turkish fighter jet during combat operations in northern Syria. Sanctions included reintroducing a visa regime, and a travel warning against Russian tourists visiting the country. Travel agencies in Russia stopped selling tour packages to Turkey on the request by the Kremlin.
The measure added more turmoil to an already stagnant industry. Turkey's tourism revenue fell 8.3 percent to $31.46 billion in 2015, according to the Turkish online daily Today's Zaman. The tourism industry accounts for 11 percent of Turkey's GDP.
The Turkish tourism ministry expects to lose 4.5 million tourists from Russia this year. As a result, the country could lose about $7 billion, according to analysts.
You can share this story on social media: