Washington snubs Russia's economic forum, EU's Juncker to attend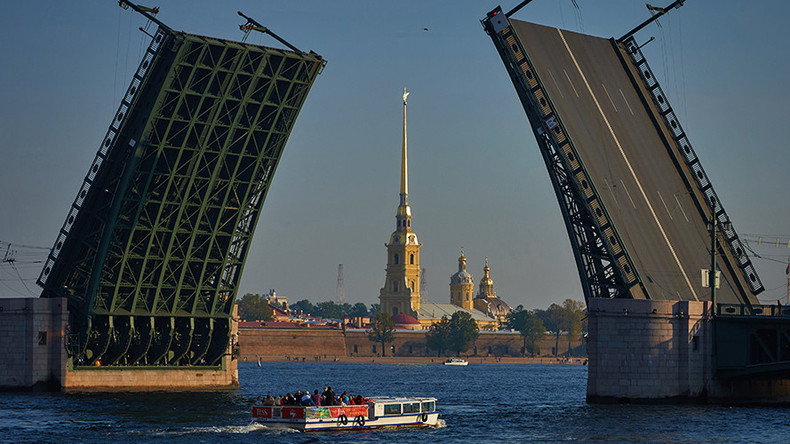 US officials will not take part in the St. Petersburg Economic Forum (SPIEF 2016) next week, said US State Department spokesman Mark Toner.
"Our position remains unchanged, the US government won't be present at this forum at any level," Toner told the Interfax news agency at a meeting with foreign journalists.
He said the State Department's opinion is that companies wanting to do business in Russia are taking economic and reputational risks.
"It's impossible to run a business and develop a relationship as it was earlier, until Russia fulfills its obligations on the Minsk agreements," Toner said.
The Russian Embassy in Washington said last month that major US investors will take part in the forum despite US government objections.
"It's hardly a surprise Washington ignores events in Russia, but pressuring business is inappropriate, as the United States has always separated business from politics," said embassy spokesman Grigory Zasypkin.
Meanwhile, the EU Commission President Jean-Claude Juncker has confirmed he will visit Russia during the St. Petersburg forum. Juncker will meet Russian President Vladimir Putin during the forum next week, his spokeswoman told Reuters on Friday.
He will become the first leader of an EU institution to visit Russia since sanctions against the country were imposed in March 2014 over the conflict in Ukraine.
According to media reports, Juncker is facing growing resistance over the trip from the US and some European countries, and even among his own staff.
Last year, more than 7,000 guests and 1,000 international companies attended SPIEF, among them the heads of BP, Royal Dutch Shell and Total.
The economic forum was also attended by PwC, Boston Consulting, Schlumberger, Intel, ExxonMobil, Boeing and other American companies. SPIEF 2015 saw 205 agreements, memorandums and contracts signed worth $4.5 billion.
This year the economic forum will be held on June 16-18 with a theme 'Capitalizing on the New Global Economic Reality'.