Overpowered: Too much solar electricity makes Chile give it away for free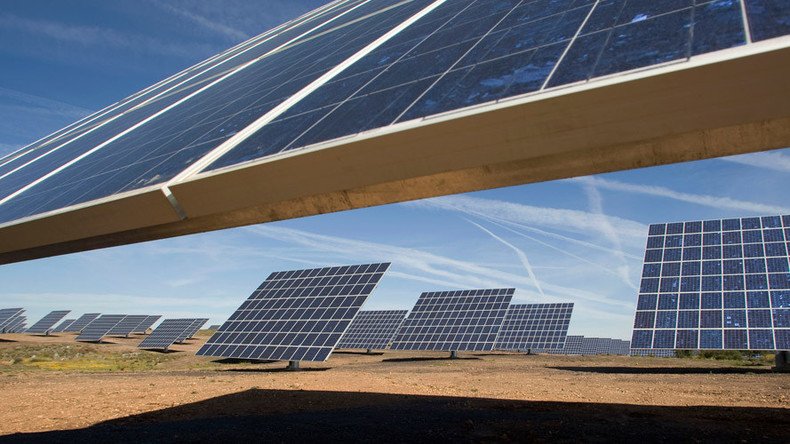 Chile's main solar power plants are supplying so much electricity that they have to give it away for free or face prices going down. The glut has been driven by the country's booming copper industry.
Chile's growing energy demand has prompted the development of 29 solar farms to supply the central grid. Booming mining production and economic growth have been the main drivers. The country is expected to install almost 1.4 gigawatts of solar power this year, up from 371 megawatts in 2015, according to Bloomberg , which is enough to supply hundreds of thousands of homes.
However, paradoxically, spot prices reached zero in parts of the country on 113 days by April of this year, a number much higher than last year's total of 192 days, according to Chile's central grid operator, Bloomberg wrote.
While customers may well appreciate cheaper electricity, for energy companies struggling to generate revenue and cover the costs of maintaining their power plants, the drop in prices comes as bad news. Chile has two major power hubs, the central and northern grids, but the two are not connected to each other, which explains the stunning phenomenon.
A region in which a grid is located can overproduce power, prompting prices to fall, because the surplus cannot be transmitted to other parts of the country, Carlos Baria, the former chief of the government's renewable-energy division, told Bloomberg.
Even more solar power plants have been built in the heart of Chile's mining industry in the north, but as copper output slows amid a worldwide glut, economic growth stagnates too, meaning that power plants oversupply regions that lack the ability to distribute the electricity elsewhere.
You can share this story on social media: