Truck makers facing record cartel fines from Brussels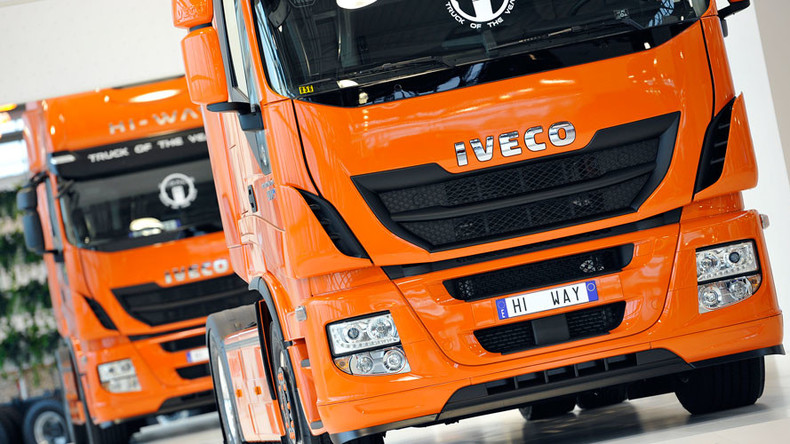 The EU is reportedly about to issue it's biggest-ever cartel fine on European truck makers. DAF, Daimler, Volvo, Iveco and other manufacturers may pay billions for price fixing and slowing down new emission technologies.
Read more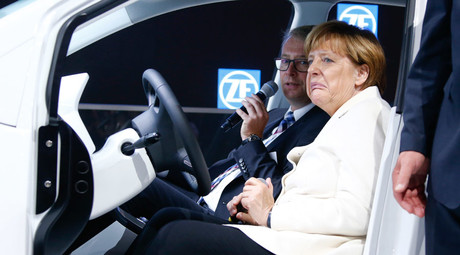 Under current regulations, the companies can be fined up to 10 percent of their annual revenue, which is €10.7 billion, but according to the report in the Financial Times the fine is likely to be less.
The media has reported that DAF has put aside €849 million; Iveco has prepared €449 million, Daimler €600 million and Volvo almost €400 million. Scania has put aside nothing, saying that it's prepared to appeal any EU decision. Volkswagen's MAN raised the alarm first and will escape the fine.
Brussels started the investigation in November 2014 soon after EU Competition Commissioner Margrethe Vestager started her job.
"Keeping the cost of road transportation high has a damaging effect on the rest of the economy," she said at the beginning of the investigation.
According to the documents seen by the FT, Vestager's case examines alleged price collusion between 1997 and 2011. Moreover, after VW's emission scandal, air pollution has become a more sensitive issue, and the Competition Commissioner is reportedly accusing the truck producers of agreeing the "timing and price increase levels for the introduction of new emission technologies."
READ MORE: Justice Dept. sues VW for cheating on vehicle emissions tests

Vestager also said any price-fixing between the companies could lead to higher prices on everything from food to furniture.
In 2012, Brussels imposed a €1.47 billion fine against six firms including Philips, LG Electronics and Panasonic for running two cartels for nearly a decade. This is by far the biggest cartel fine, but the fine for the truck makers is expected to be even higher.