Germany's Bayer makes $62bn offer to buy US firm Monsanto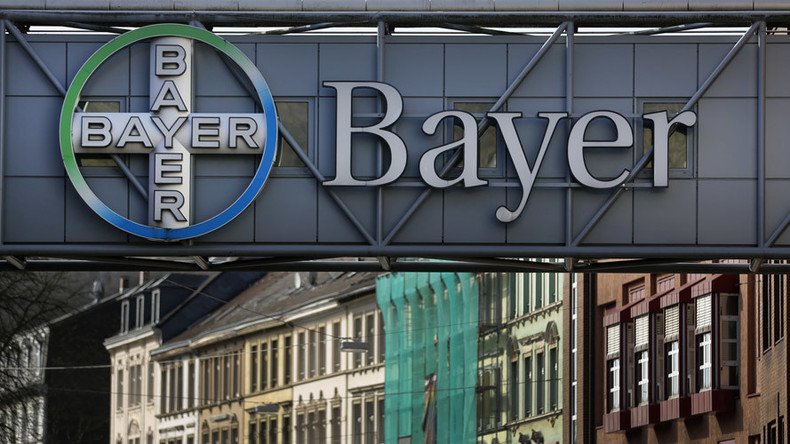 German drugs and chemical giant Bayer has offered to pay $62 billion to buy American GMO giant Monsanto. Bayer's takeover bid, made on Monday, values Monsanto shares at $122 a piece.
The acquisition of Monsanto "would be a compelling opportunity to create a global agriculture leader, while reinforcing Bayer as a life science company with a deepened position in a long-term growth industry," Bayer said in a statement.
The Bayer and Monsanto merger sparked hundreds of protest rallies worldwide.
Thousands of protesters in many European cities marched to show their disgust toward the US biotech behemoth, condemning the sale of the herbicide RoundUp, which has been accused of causing cancer in humans, and the development of genetically-modified crops.
Monsanto positions have been weakening over the recent month following the merger development on the GMO and chemical market. Last August, Monsanto failed to acquire its rival, Switzerland's Syngenta, for about $46.2 billion, after the European company was bought by ChemChina for reported $44 billion.
Another merger in the industry, the $130 billion deal joining Dow and DuPont, has made Monsanto's position weaker in the market, paving the way for its negotiations with the German chemical producers Bayer and BASF.
"This transaction would create a leading integrated agriculture platform with a broad product portfolio," Bayer said in a statement, adding that the US pesticides and fertilizers producer is a "perfect match" for the German company's agricultural business and promises "innovative solutions" for farmers.
Last October, Germany opted out of cultivating GMO crops on its territory, informing the European Commission of the move and in the process joining Poland, France, Scotland and several other member states.
The German Agriculture Ministry has notified the European Commission that the country will not allow the growth of GMO crops on its territory.
You can share this story on social media: