Ex-banker gets 4.5yrs in prison for insider trading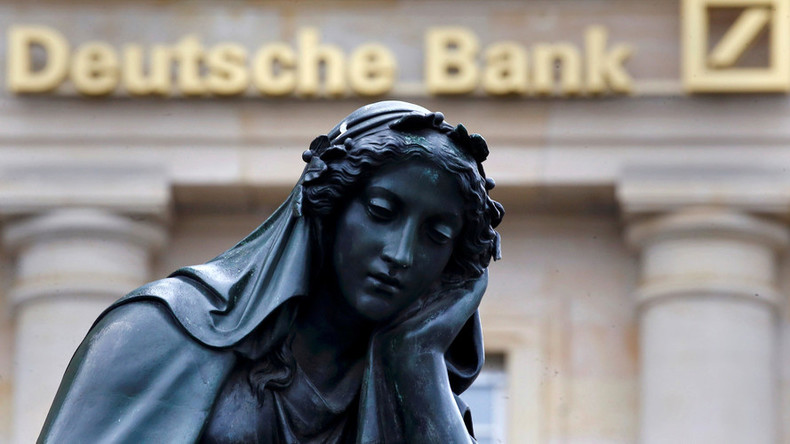 Former Deutsche Bank Managing Director Martyn Dodgson has been sentenced to four-and-a-half years in jail for insider trading, the longest prison term handed down for the crime in the UK.
When issuing the sentence to the 44-year-old former broker – who once advised the government on its bailed-out banks – the judge said he had committed "a gross breach of trust."
"This was persistent, prolonged and deliberately dishonest behavior," said Judge Jeffrey Pegden.
Dodgson's close friend Andrew Hind, a 56-year-old accountant and former finance director of the fashion chain Topshop, was given a three-and-a-half-year prison term for the same offense.
The two men and their three alleged accomplices were accused by the UK Financial Conduct Authority (FCA) of conspiring to trade securities with insider information between 2006 and 2010.
The jury found that Dodgson had searched for information on upcoming deals from his work as a corporate broker at Lehman Brothers and Deutsche, and then passed it on to Hind, who would then place trades.
Investigators also discovered that Hind had bought six encrypted USB sticks, three of which were found in a wall safe at his home. When asked for the passwords, Hind declined to provide them.
Dodgson is a well-known figure in the City, and was paid £601,000 (about $870,000) annually at Deutsche Bank. When arrested six years ago, he repeatedly denied to FCA officers that he was involved in personally trading shares. The other men involved in the case also denied the charges.
READ MORE: Forex rigging probe: US prosecutors to grill London traders
The alleged co-conspirators – trader Iraj Parvizi, former managing director at Altium Capital Andrew Grant Harrison, and day trader Benjamin Anderson – were acquitted by the jury earlier this week.
Prosecutors say altogether they have made over £6.9 million.
The authorities were tracking the suspected insider trading ring for a year, and the case became the largest and most complicated insider-trading trial ever held in the UK.It was also the most expensive, costing £14 million in total for the FCA.
It has been called Operation Tabernula, which is Latin for "little tavern" – after the investigation's code name.