Ukrainian gas bills double in exchange for IMF aid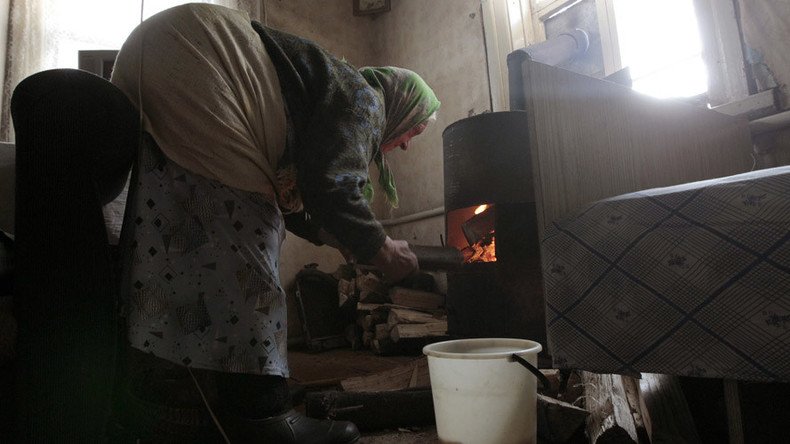 To meet demands put forward by the International Monetary Fund (IMF), Kiev has doubled the cost Ukrainian consumers pay for gas.
A single price has been introduced by the country's newly-appointed Prime Minister Vladimir Groysman on Wednesday. The PM called the measure unavoidable, adding that it could help reduce gas prices for consumers.
"This is consistent with the Ukrainian obligations to the International Monetary Fund," he said at a Cabinet meeting.
The new flat rate tariff of 6,879 hryvnia ($272) per 1,000 cubic meters will come into effect next month, and it is nearly twice the price consumers paid during the winter.
Under the old system of pricing Ukrainians paid 3,600 hryvnia ($142) per 1,000 cubic meters for up to 1,200 cubic meters of gas. The cost rose to 7,188 hryvnia ($284) for consumption above that level.
Most Ukrainian households used slightly more than 1,200 cubic meters in the winter period, according to Naftogaz.
According to Groysman, the old system was open to manipulation through the sale to industrial users of higher-priced gas that was meant to be sold to households at lower prices. The new scheme will help to reduce corruption in the sector, said the PM.
Increasing energy tariffs for households and utilities, which were previously subsidized by the state, was one of the basic conditions of the International Monetary Fund to unlock $1.7 billion in new loans.
To get more loans from the IMF, Ukraine has to increase tariffs on housing utilities to an economically justifiable level. The tariff on electricity will be doubled by 2017 in spite of previous hikes along with gas and heating prices.
You can share this story on social media: