Fitch cuts Saudi Arabia rating over weak oil prices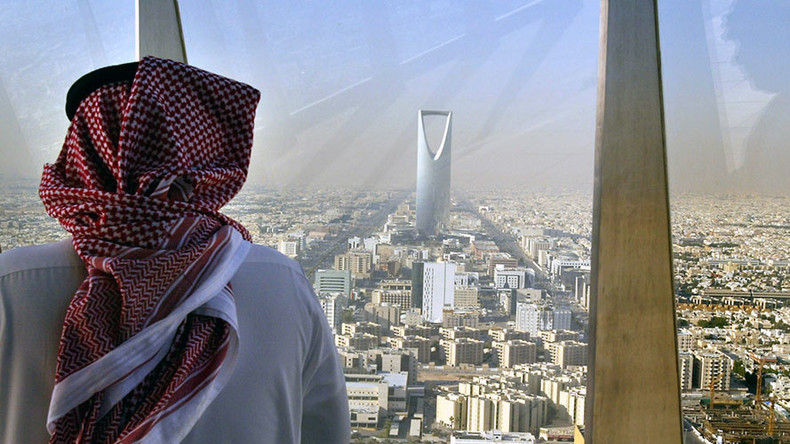 The Fitch credit rating agency has downgraded Saudi Arabia to AA-minus from AA, saying its oil price assumptions have "major negative implications" for the country's financial position.
"The downward revision of our oil price assumptions for 2016 and 2017 to $35 per barrel and $45 per barrel, respectively, has major negative implications for Saudi Arabia's fiscal and external balances," said Fitch in a statement on Tuesday. It maintained a negative outlook on the country, signaling the possibility of further downgrades, and said it expects Saudi Arabia's deficit to widen.
According to the agency, the kingdom's economic growth will slow to 1.5 percent this year and 1.7 percent in 2017, compared with last year's 3.4 percent GDP growth which was supported by a strong expansion of oil production and continued work on major projects.
Fitch also said the concentration of control over economic policy making in the hands of Prince Mohamed bin Salman was among the key drivers for the rating cut. The deputy crown prince is also chairman of the Council on Economic and Development Affairs as well as Saudi Arabia's defense minister.
"This may have contributed to an acceleration of the economic policymaking process, but has also reduced the predictability of decision-making," said Fitch, adding that "the degree of support for this accumulation of power from other parts of the royal family is uncertain."
READ MORE: Saudi Arabia to move from oil, earn more from Hajj
Fitch also said it considers geopolitical risks high relative to AA-rated peers [such as South Korea and Macau – Ed.].
"Tensions have risen between Saudi Arabia and its long-standing regional rival Iran, and are expected to persist, although a direct confrontation is highly unlikely." Saudi Arabia's military intervention in Yemen and in Syria shows a greater assertiveness in foreign policy, according to Fitch.
The downgrade comes less than two months after another rating agency Standard & Poor's cut the country's credit rating in mid February. It has also attributed the kingdom's downgrade to sliding oil prices.
Earlier, rating agency Moody's warned of increased risks to global growth and cut its gross domestic product (GDP) growth forecasts for Saudi Arabia along with several other countries.