Saudi Arabia to set up $2tn mega-fund for post oil era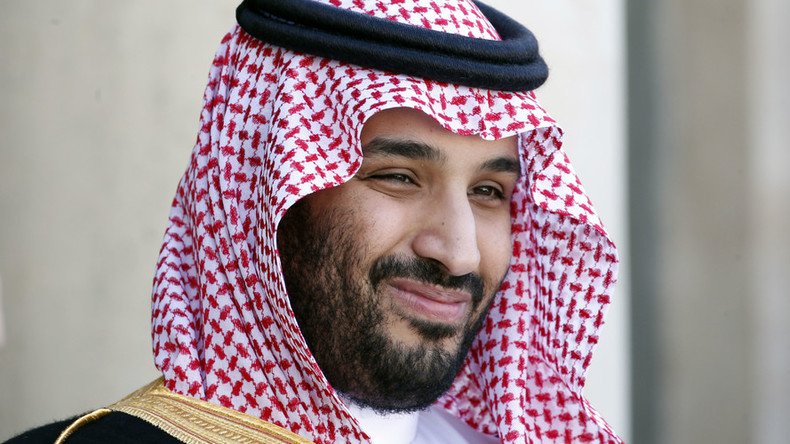 The world's largest crude exporter Saudi Arabia plans to create a huge sovereign wealth fund for the country's most prized assets to prepare for a post oil era, said Deputy Crown Prince Mohammed bin Salman as cited by Bloomberg.
The Public Investment Fund (PIF) will eventually control more than $2 trillion and help the kingdom to shift from oil which has seen falling prices strain Saudi Arabia's finances.
According to the Prince, the wealth fund already holds stakes in companies like Saudi Basic Industries (the world's second-biggest chemicals manufacturer), and National Commercial Bank (the kingdom's largest lender).
"Undoubtedly, it will be the largest fund on Earth," said the prince. "This will happen as soon as Aramco goes public."
As part of the new strategy, Riyadh plans to sell shares of state-owned energy company Saudi Aramco and transform it into an industrial conglomerate. The sale of the company is planned by 2018 or even a year earlier.
"IPOing Aramco and transferring its shares to PIF will technically make investment the source of Saudi government revenue, not oil," the prince said in an interview at the royal compound in Riyadh on Thursday. "What is left now is to diversify investments. So within 20 years, we will be an economy or state that doesn't depend mainly on oil."
READ MORE: Riyadh to tap global bond markets to balance budget
According to the fund's secretary general Yasir Alrumayyan, PIF is expected to increase the proportion of foreign investments to 50 percent by 2020 from the current five percent.
The kingdom is highly dependent on oil revenues, and is suffering a record high budget deficit which is expected to reach $87 billion this year. The crude price crisis has had an impact on the economy as oil sales account for almost 80 percent of the country's revenue. Saudi Arabia's foreign reserves fell to $640 billion last year from $737 billion in 2014.
In January Riyadh outlined an ambitious economic development plan aimed at dramatically reducing its dependence on crude prices. The authorities intend to restructure the economy by investing more in other sectors, particularly in healthcare, tourism and IT. The government also announced plans to liberalize the market in order to attract foreign investors.
"It is clear Saudi Arabia needs to reform, diversify, and re-energize its economy, but this will involve more than just increasing investment in non-oil industries," a professor of security studies at Georgetown University in Washington, Paul Sullivan told Bloomberg. "One cannot order economic reforms like a multiple course dinner."
You can share this story on social media: