Saudi Arabia will face cash crunch soon – expert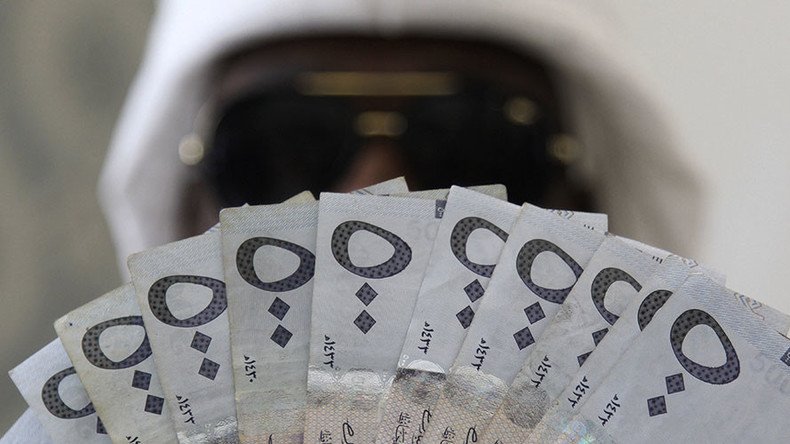 Not too far in the future Riyadh will run out of money, American political science professor James D. Savage told the Iranian Tasnim News Agency.
"Saudi Arabia is running large budget deficits of 15 to 20 percent of GDP, and is drawing down on its currency reserves," said Savage, who's a political science professor at the University of Virginia and teaches public policy in the Department of Politics and at the Frank Batten School of Leadership and Public Policy.
He added that the IMF estimates the Saudis "will run of cash reserves in five years, and will then go deeply into debt."
Last month, the Standard & Poor's rating agency downgraded Saudi Arabia saying falling crude prices continue to hit the Kingdom's finances.
READ MORE: Saudi Arabia's construction sector hit by spending cuts
Riyadh is facing a huge budget deficit which is expected to reach $87 billion this year. The crude price crisis has had a huge impact on the economy as oil sales account for almost 80 percent of the country's revenue. Saudi Arabia's foreign reserves fell to $640 billion last year from $737 billion in 2014.
The country's construction sector has been hit hard by spending cuts as the government wants to preserve cash. Construction workers complain about not being paid for months.
READ MORE: Riyadh to tap global bond markets to balance budget
In an effort to balance the budget Saudi Arabia's government had already cut spending, sold bonds and tapped foreign reserves to compensate for the negative effect on the economy of the oil price plunge. It is also planning its first sale of international bonds.
You can share this story on social media: