Saudi Arabia's construction sector hit by spending cuts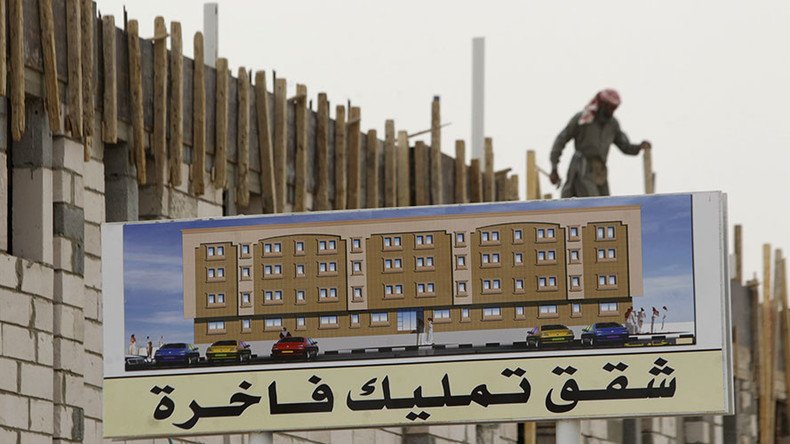 Construction companies in Saudi Arabia are delaying paying staff as a result of the growing pressure on the country's economy hit by sliding oil prices, Reuters reported.
The Saudi Ministry of Labor said this week that workers at a "major institution" had complained about not being paid for months. The ministry found out that the complaints were true.
Unnamed sources told Reuters the firm was in the construction sector and several other companies in the industry faced similar problems.
An executive at a large Saudi construction firm said his company has had problems paying employees for a few months.
"It's not just us, it's several construction companies that work on government projects," he said.
Payment delays increased lately as the government wants to cut the cost of contracts to preserve cash. The construction sector is the hardest hit as companies depend heavily on government business for their cash flow.
"The pace of execution on some of the existing projects has slowed down, so a project that would take six months to complete may now see an extended execution time line," said Murad Ansari, analyst at EFG-Hermes in Saudi Arabia.
The Kingdom is currently facing a huge budget deficit which is expected to reach $87 billion this year. It comes on the back of a falling crude price with oil sales accounting for almost 80 percent of the country's revenues. Saudi Arabia's foreign reserves fell to $640 billion last year from $737 billion in 2014.
READ MORE: Oil crash forces S. Arabia to cut 'unnecessary' budget expenses
The government cut spending, sold bonds and tapped foreign reserves to compensate for the negative effect on the economy of the oil price plunge. It also announced a possible public offering of shares in state-owned energy group Saudi Aramco.
Riyadh is also planning its first sale of international bonds in an effort to balance the country's budget.
You can share this story on social media: