Riyadh to tap global bond markets to balance budget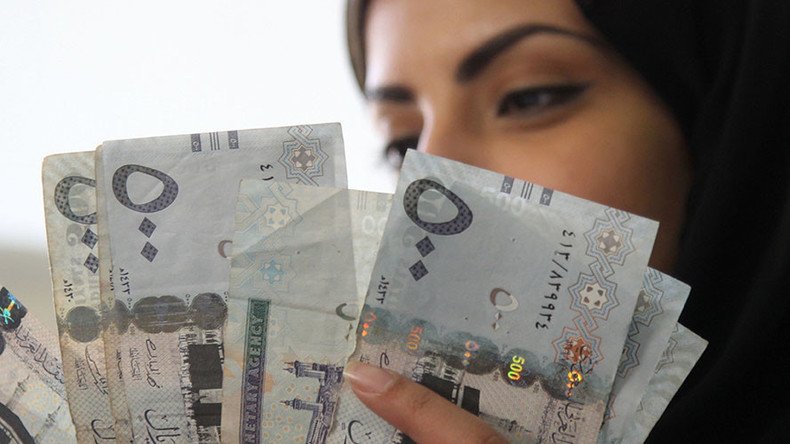 Saudi Arabia is planning its first sale of international bonds to cover the huge $87 billion budget deficit expected this year as a result of falling crude prices, reports the Financial Times.
The first dollar-denominated bond could be about $5 billion and possibly split into tranches, the paper reported, quoting banking sources. It added that the first issuance is unlikely to have a long maturity.
SAUDI ARABIA HAS BEEN SELLING TREASURY BONDS AND SELLING OFF SOVEREIGN WEALTH FUNDS!

— cs moonilal (@csmoonilal) February 2, 2016
The bond sale will depend on the price of oil, the Kingdom's financial reserves and market volatility.
"Saudi Arabia won't have any problems accessing international bond markets," according to Steven Hess, lead sovereign analyst for Saudi Arabia at credit rating agency Moody's.
"But I don't expect them to issue Eurobonds in the first quarter of the year while markets are so volatile. Then again if oil prices stay where they are then the need to finance the deficit plans could be accelerated. The size and price is going to depend a lot on external circumstances," he said.
According to the FT, international banks have already sent proposals for participation, trying to convince Riyadh they could secure the best borrowing rate which is expected to become a new benchmark in Middle Eastern debt.
The government also announced a possible public offering of shares in state-owned energy group Saudi Aramco, the world's most valuable company. According to Andrew MacFarlane from BNP Paribas, the energy firm could be worth about $2-$3 trillion. This means the sale of just five percent of the company could cover the government's deficit for a year.
Last year, Saudi Arabia issued its first domestic bonds since 2007. This followed the country posting a record $98 billion budget deficit because of low oil prices, along with military spending in Syria and Yemen.
The Kingdom's foreign reserves fell to $640 billion last year from $737 billion in 2014. The world's largest crude exporter, Saudi Arabia exports about seven million barrels of oil per day and those revenues make up around 90 percent of the kingdom's fiscal income. It also makes up about 40 percent of the country's overall GDP.
In January Riyadh outlined an ambitious economic development plan aimed at dramatically reducing its dependence on crude prices. The authorities intend to restructure the economy by investing more in other sectors, particularly in healthcare, tourism and IT. The government also announced plans to liberalize the market in order to attract foreign investors.
You can share this story on social media: