Saudi Arabia to move from oil, earn more from Hajj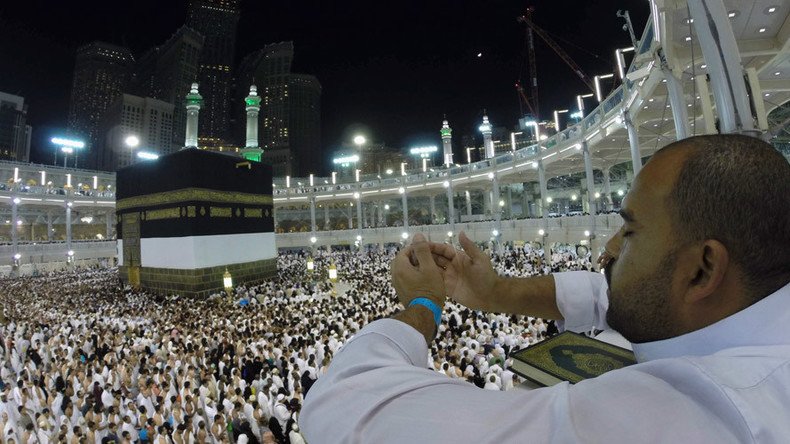 As part of a diversification strategy, Saudi Arabia is to broaden pilgrimage services to reduce its dependence on falling oil revenue, reported the Saudi Gazette newspaper.
The pilgrimage industry is the country's second most important after oil and gas. Nearly two million foreign pilgrims visit the holy city of Mecca annually during Hajj. The figure is expected to reach 2.7 million by 2020.
National Tourism Committee member Abdul Ghani Al-Ansari emphasized the need to restructure the sector to make it a major contributor to the national economy.
According to economists, religious pilgrimages such as Hajj and Umrah have significant growth potential and the ability to create more job opportunities for young Saudis. The tourism sector contributes $22.6 billion (85 billion Saudi riyals) to Saudi Arabia's GDP with Hajj and Umrah providing $12 billion (45 billion Saudi riyals).
Umrah is an extra, optional pilgrimage to Mecca and does not count as the once-in-a-lifetime Hajj pilgrimage. It can be undertaken at any time of the year, in contrast to Hajj.
READ MORE: Saudi Arabia's construction sector hit by spending cuts
Economist Abdullah Katib estimates the annual revenue from the Hajj season at $5.3-6.1 billion (20-23 billion Saudi riyals) depending on the number of pilgrims.
"About 40 percent of this revenue comes from housing, 15 percent from gifts, 10 percent from food and the remainder from other services," Katib said.
Lately, experts have been repeatedly warning that Saudi Arabia will soon run out of money. Last month the International Monetary Fund (IMF) predicted years of higher taxes and low fuel subsidies for the oil-rich country. Saudi Arabia will need to stop relying so heavily on oil revenues, said the IMF.
The Kingdom is facing a budget deficit which is expected to reach $87 billion this year. The crude price crisis has had an impact on the economy as oil sales account for almost 80 percent of the country's revenue. Saudi Arabia's foreign reserves fell to $640 billion last year from $737 billion in 2014.
The country's construction sector has been hit hard by spending cuts as the government wants to preserve cash.
In an effort to balance the budget Saudi Arabia's government had already cut spending, sold bonds and tapped foreign reserves to compensate for the negative effect on the economy of the oil price plunge. It is also planning its first sale of international bonds.
You can share this story on social media: