Athens expects deal with creditors by next month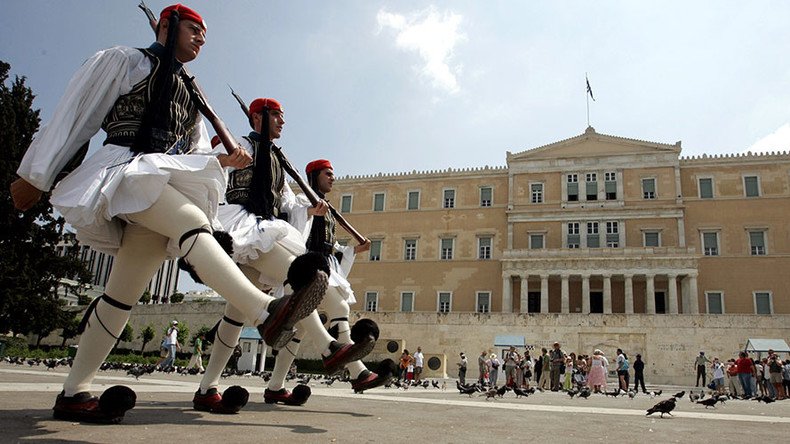 The Greek government is aiming reach an agreement with international creditors on the next tranche of emergency loans by the beginning of May, Bloomberg cited Greece's Minister of State Nikos Pappas.
Over the past week representatives of the European Commission, European Central Bank and the International Monetary Fund have been holding talks with Greek officials on austerity measures needed to secure the €86 billion bailout package.
"We have almost identical estimates with the European Commission," Pappas said in an interview. "And what needs to be done in the following days is to turn the almost identical into identical."
According to the minister, the biggest area of contention is the management of bad loans burdening bank balance sheets. Creditors demand Greek commitment to budget savings, centered on overhauling pensions and income tax, worth about €5.4 billion, or three percent of Greece's GDP.
READ MORE: Greece for sale: Germans to run Greek regional airports as part of bailout deal
The first review of the country's €86 billion bailout program was originally scheduled to conclude at the end of last year. Pappas attributed the delay to the IMF disputing the effectiveness of Greek Prime Minister Tsipras' proposals for additional budget savings and its more pessimistic view of the country's economy.
According to the agreement reached last summer, Greece had to achieve a primary budget surplus of 3.5 percent GDP by 2018. The European Commission says the current measures are enough to achieve the target but the IMF disagrees claiming Greece will only achieve a primary surplus of 1.5 percent of GDP if it implements the measures.
"The IMF asks for salary cuts in the public sector, lifting restrictions on layoffs, cuts to main pensions, measures that will kill the economy and kill the very usefulness of a debt cut, which by the way, they can't even guarantee," Pappas said. "It's like they're asking us to jump from the fifth floor and they promise that someone will buy us ice cream."
It took a long time for Athens to strike a deal with the creditors who demanded large-scale reforms in the pension scheme and labor market as well as changes to the tax system and other austerity cuts. In August, international lenders agreed to a third bailout program for crisis-stricken Greece.
READ MORE: Greece sells largest port Piraeus to Chinese company
Since then the nation's discontent has been growing. Thousands of pensioners and workers have been taking to the streets to protest austerity reforms.


You can share this story on social media: